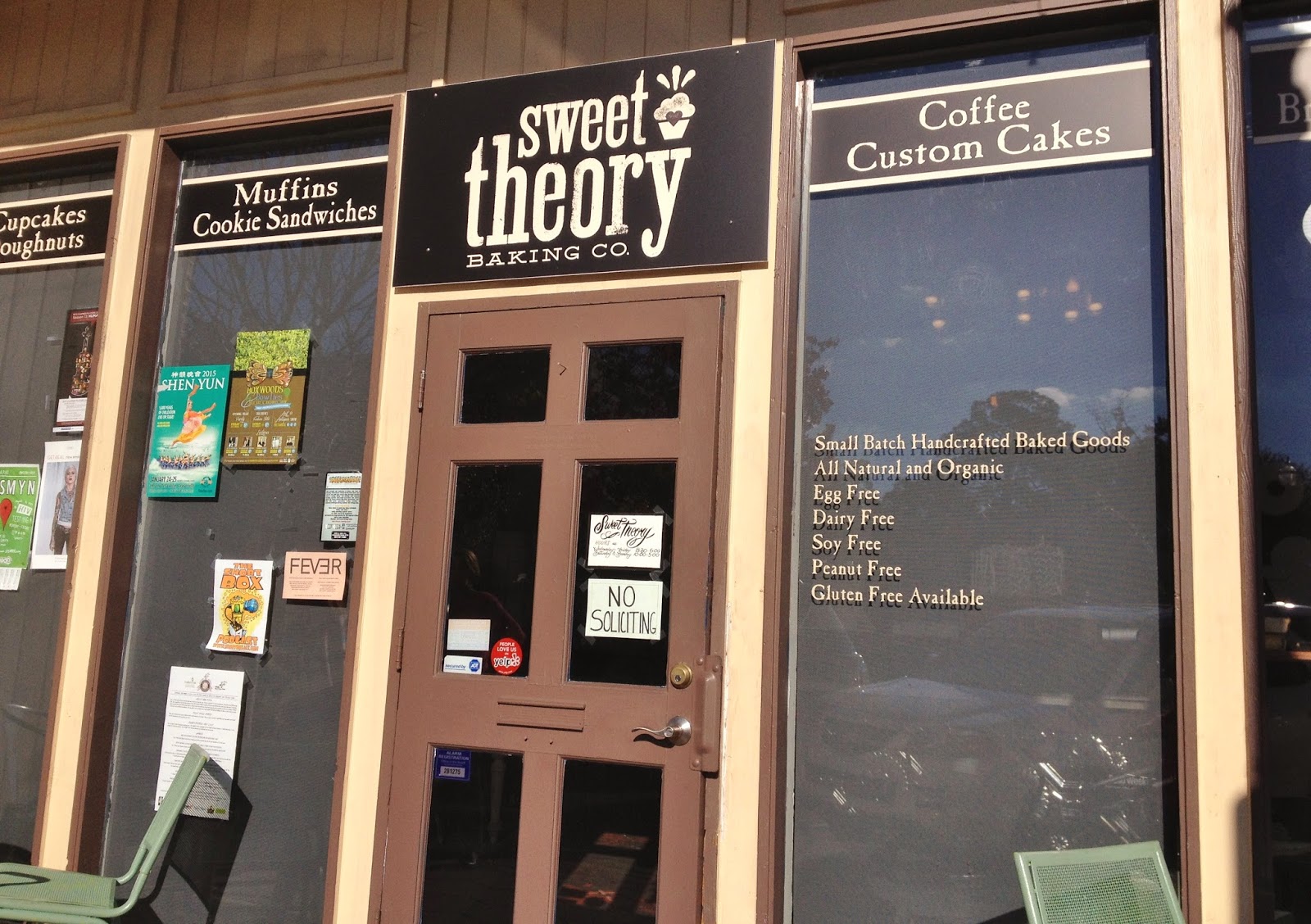 To see my follow-up review of Sweet Theory Baking Company, click here.


Whenever I travel anywhere, I always look out for dedicated gluten-free restaurants, cafes, and/or bakeries to check out. My recent trip through Jacksonville was no exception and my research quickly put me on the trail of Sweet Theory Baking Co. in the hipster-friendly 5 points district north of town which is home to theaters, shops, and eateries (including Orlando's own Hawkers!). Eager to check out the bakery, a traffic delay threatened my holiday mood, but upon arriving, Sweet Theory quickly brought the cheer back as they offered a dizzying array of sweet treats.


When it comes to baked goods, Sweet Theory has something to suit many special diets and tastes. All of their treats are vegan in addition to being soy, dairy, egg, and peanut free, and their gluten-free fare is prepared in a separate area to prevent cross contamination. Treats in the display cases are separated as well to ensure gluten-free ones really do remain gluten-free. The only fat they use is coconut oil, so they technically are not nut-free. Their ingredients are all natural and organic.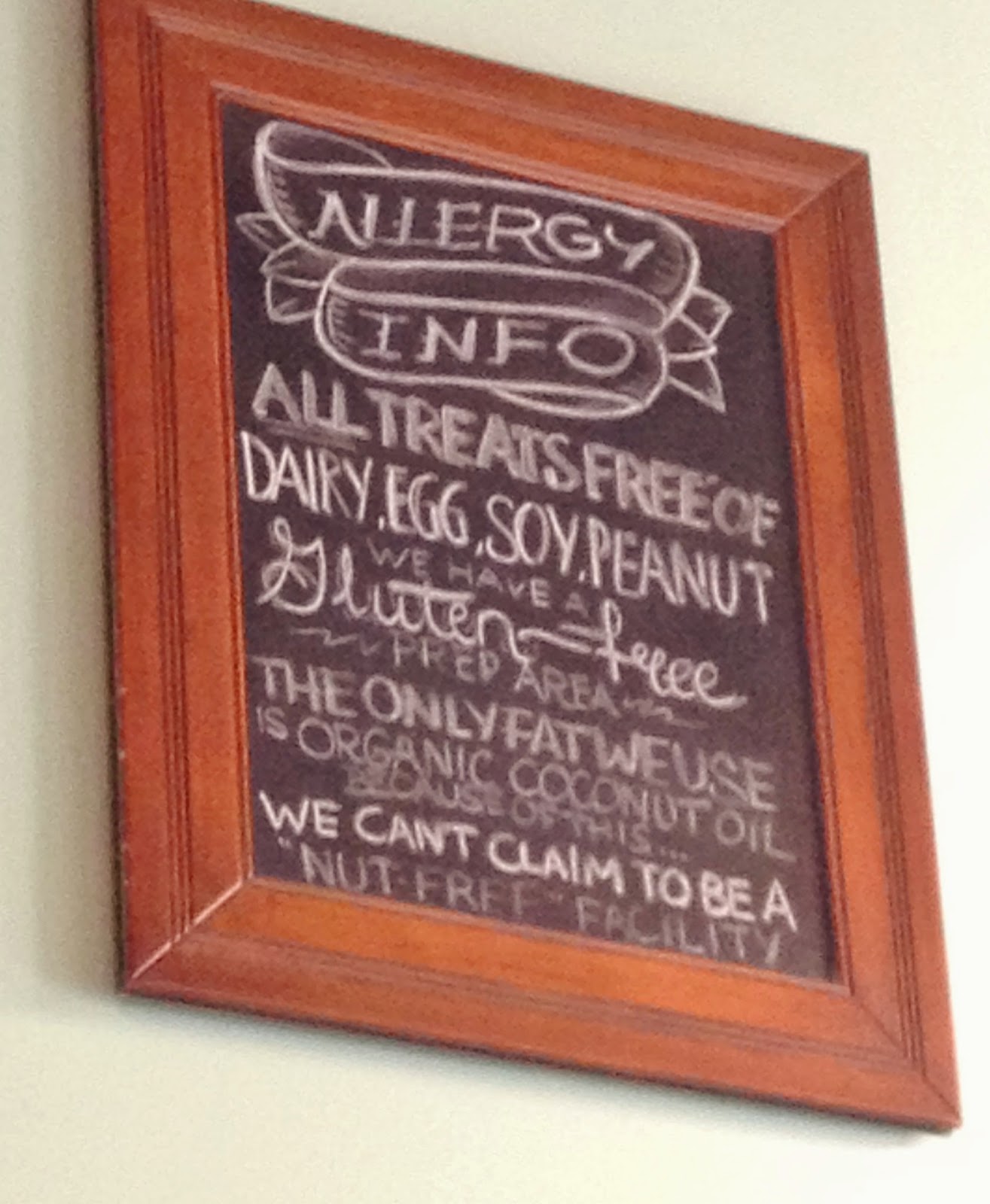 Now to the fun part- the sweets themselves! Each looking more photogenic than the next, it could be dangerous to wander in to Sweet Theory with a sweet tooth and big appetite. Their regularly offered items are gluten-free and vegan and include (flavors change seasonally/daily):
Cupcakes

Whoopie Pies

Cookie Sandwiches

Brownies

Muffins

Coffeecake

Doughmuffs (Cross between a donut and a muffin)

Custom order cakes

Non-dairy ice cream (coconut base)

Non-dairy coffee drinks (made with almond milk)
Now a word about what's not gluten-free (but still vegan). Those avoiding wheat and gluten should steer clear of their massive cinnamon rolls, impressive doughnuts, and biscuits.


For review, I sampled a variety of their sweets and my family happily went along to provide their input. After renewing my love for muffins this semester after a four year absence from the treat, I couldn't wait to tray their jumbo "don't mess with Texas" blueberry muffins. You really cannot mess with these massive muffins as it had a perfect, moist temperature and spot-on classic blueberry muffin taste. I especially loved the course sugar granules dusting the top which added extra texture and taste.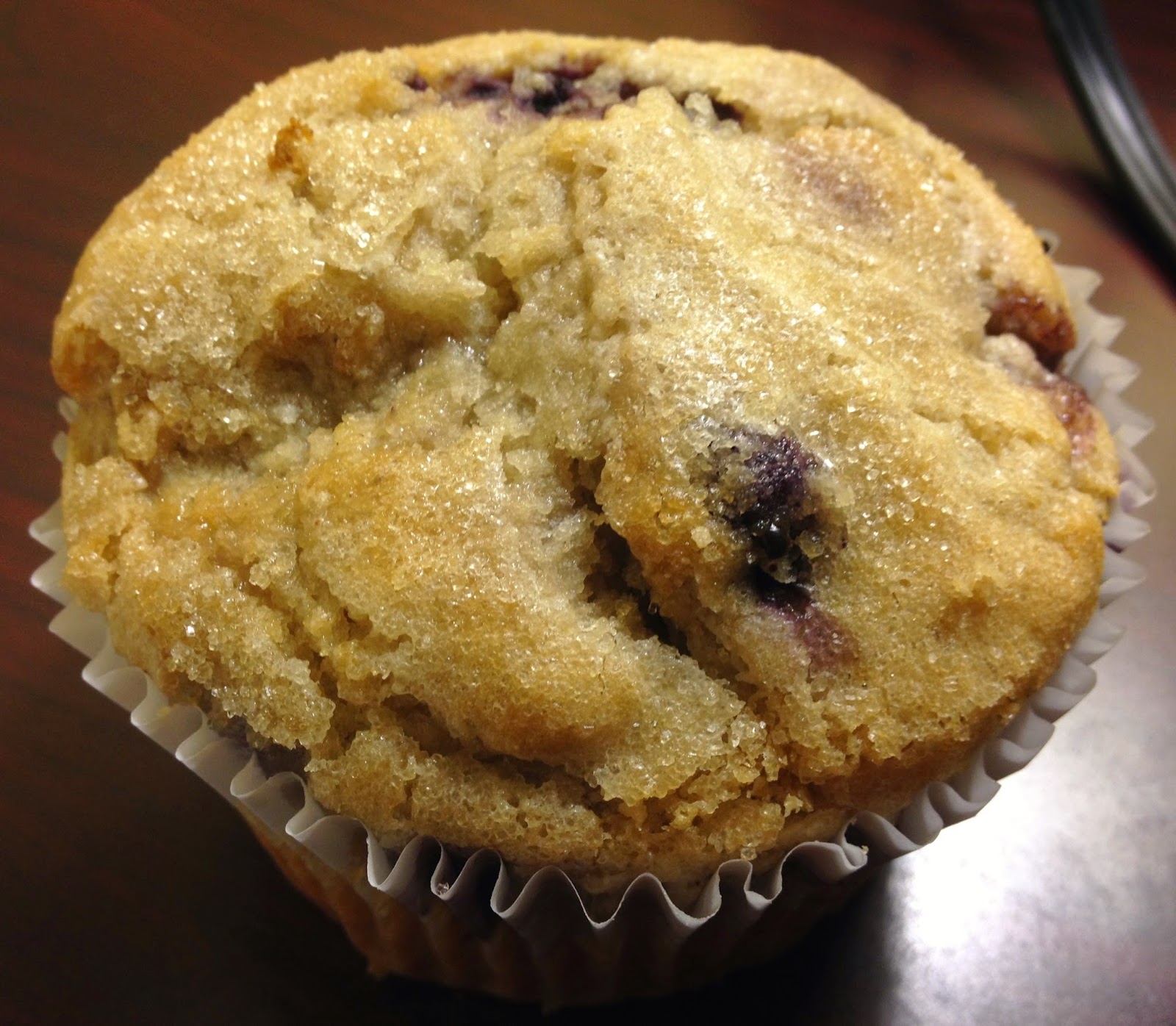 A pint-sized cousin to the blueberry behemoth, the next baked good I selected was the "don't mess with Rhode Island" gingerbread muffin. Although it had a nice texture and spicy taste (multi-spiced, not spicy hot), this muffin impressed me the least of the four treats I sampled. Nevertheless, it was still better than your average muffin, but among the three other stand outs, it was the weakest link.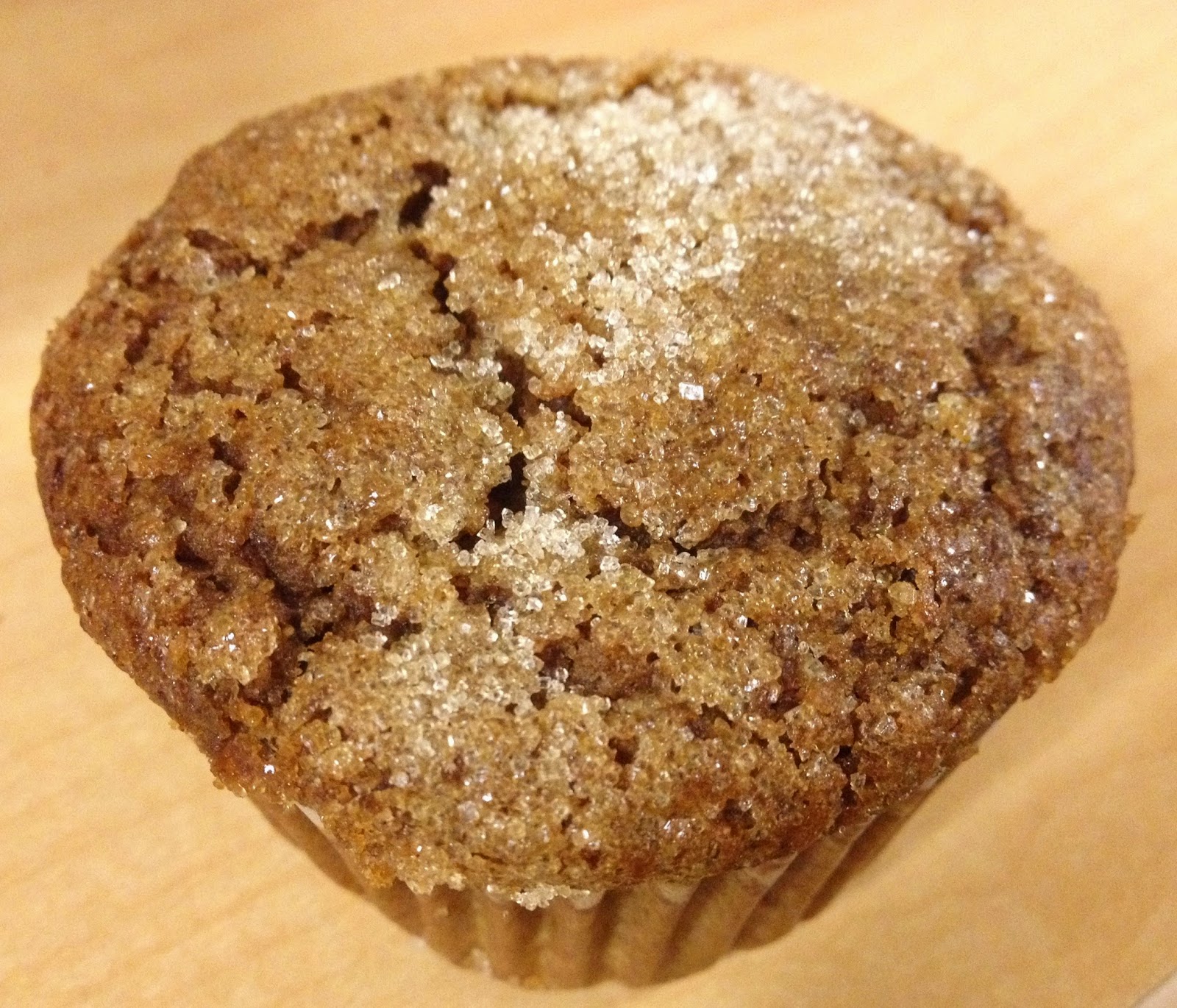 Continuing on the gingerbread theme, I selected two of their gingerbread cookies. Normally served up as a cookie sandwich, I requested mine without filling since I'd be travelling with them. Thin and soft-baked, I loved the moist, chewy texture of the cookies coupled with the rich ginger and molasses taste that was spot on to the traditional taste. The only possible improvement I could think of would be cutting the cookie into the holiday-friendly shape of a gingerbread man or women. The dusting of sugar crystals on top added taste and texture that brought them to a whole new level.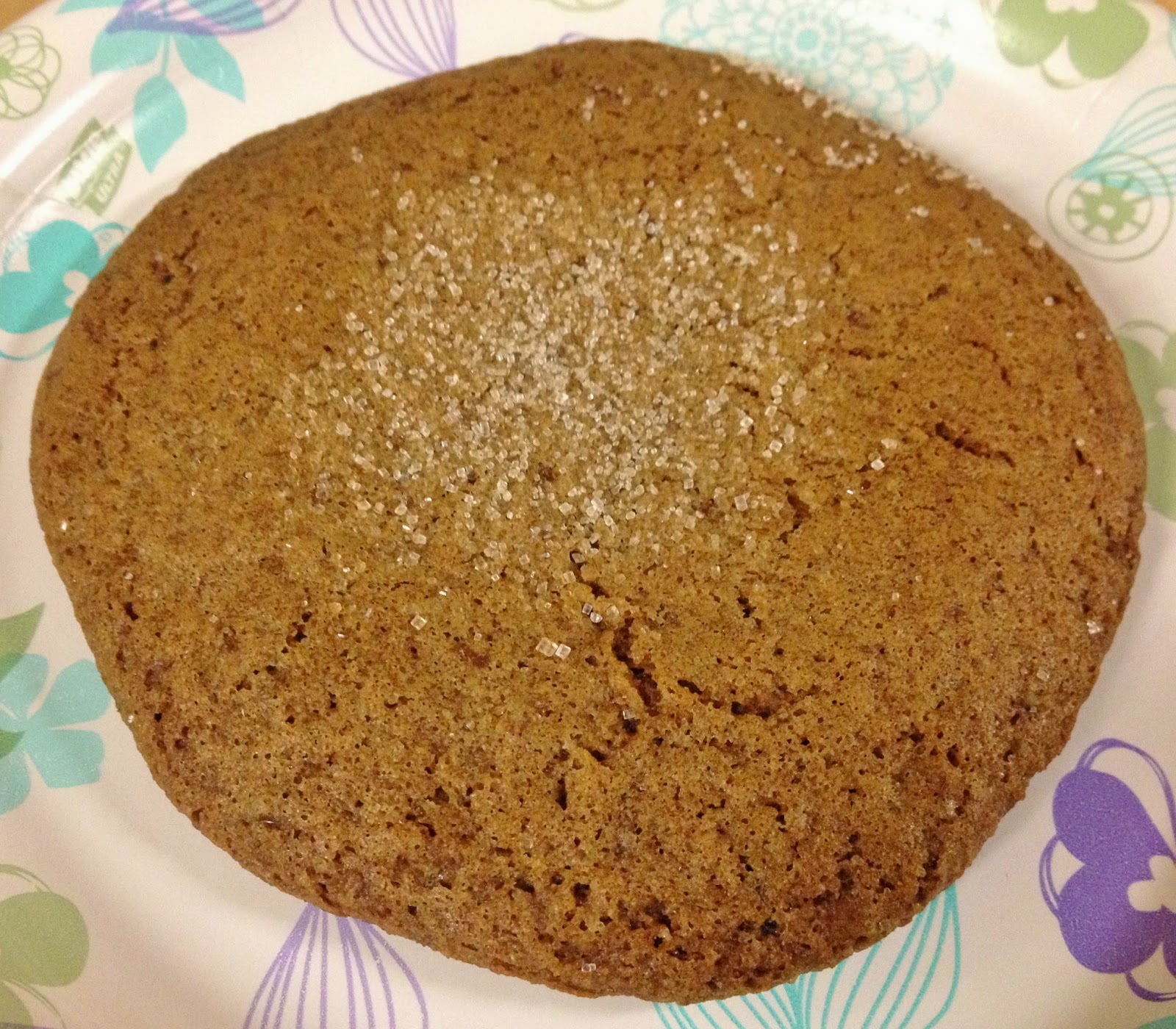 Taking the cake for the most delicious item I sampled from Sweet Theory was their glazed lemon poppyseed loaf. Without a doubt, it is among the most delicious sweet treats I've had since going gluten and dairy free. The flavor of the lemon cake was vivacious and tangy and the accompanying glaze was sweet and bursting with lemon zest. Perfectly moist and not overly sweet, the cake was a slice of heaven, and I sorely regretted not buying a second, or third, slice once tasting it all the way in Maryland.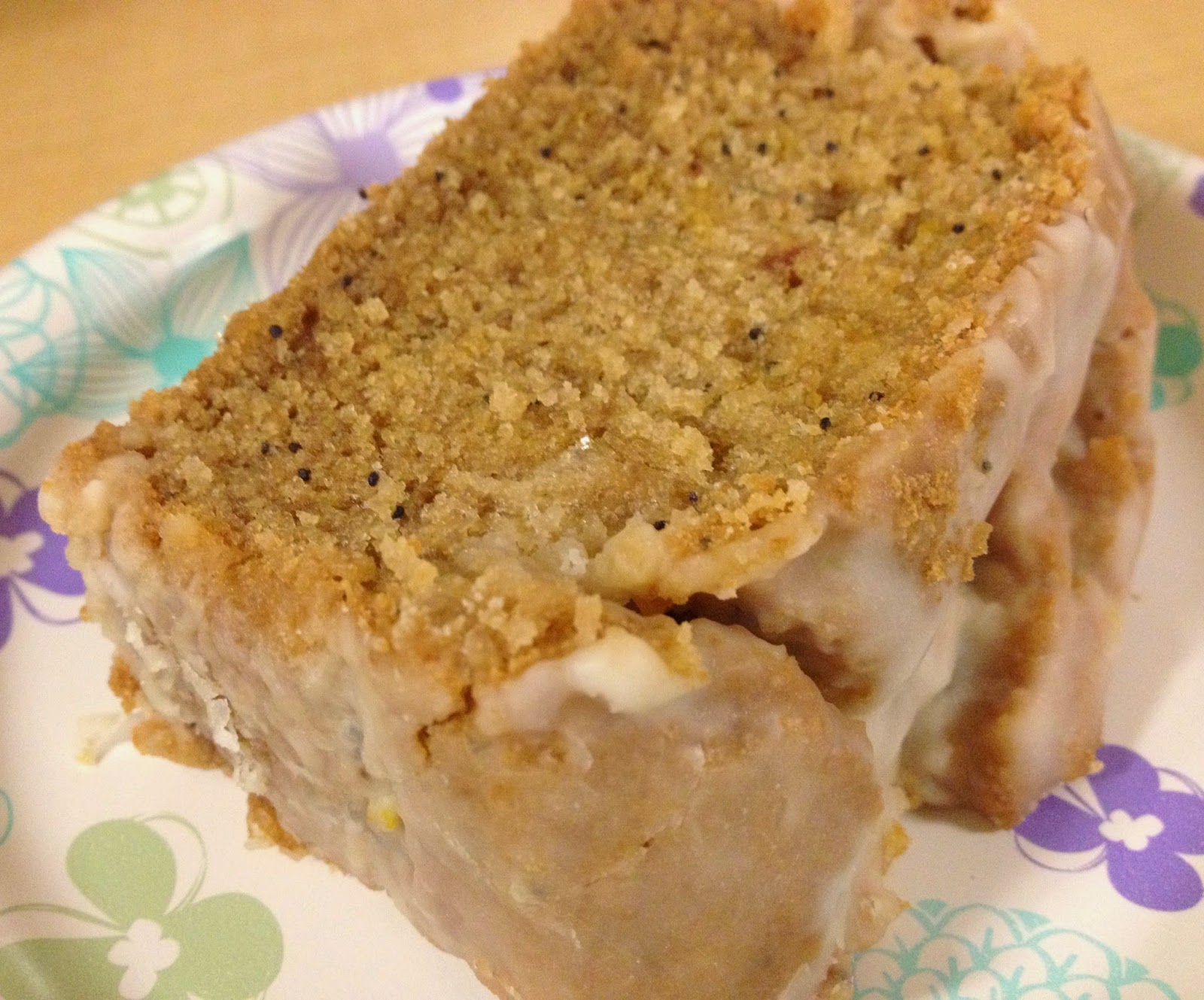 All in all, I'm so glad I stumbled across this gem of a bakery! Even my gluten and dairy loving family raved about the cupcakes they sampled (including the yoga pants flavor). I cannot wait to make an excuse to come through Jacksonville again just so I can load up with treats and possibly a whole lemon poppyseed loaf! It's places like Sweet Theory that make me so thankful for my food intolerances because I have learned that getting off the beaten track can have such a sweet reward.



The Basics
Address: 1243 King St, Jacksonville, FL 32204
Website: Sweet Theory's Facebook page
Cuisine: Baked goods (vegan and gluten-free/vegan), vegan ice cream, vegan coffee drinks
Ideal For: Breakfast, Brunch, Dessert, Snack
Price: Baked goods run $4.00 and below
Accessibility: Easily wheelchair accessible
Special Features: Call ahead to ask about daily flavors and request items to be held if you won't make it in until late afternoon. Once items are gone- they're gone for the day!

Disclaimer: This review is based upon the information I have at the time of the review and does not reflect changes in ingredients or availability of items. Please contact the bakery directly for up-to-date information and feel free to contact me with any questions or comments. I was not compensated for this review and it is a reflection of my personal opinion.