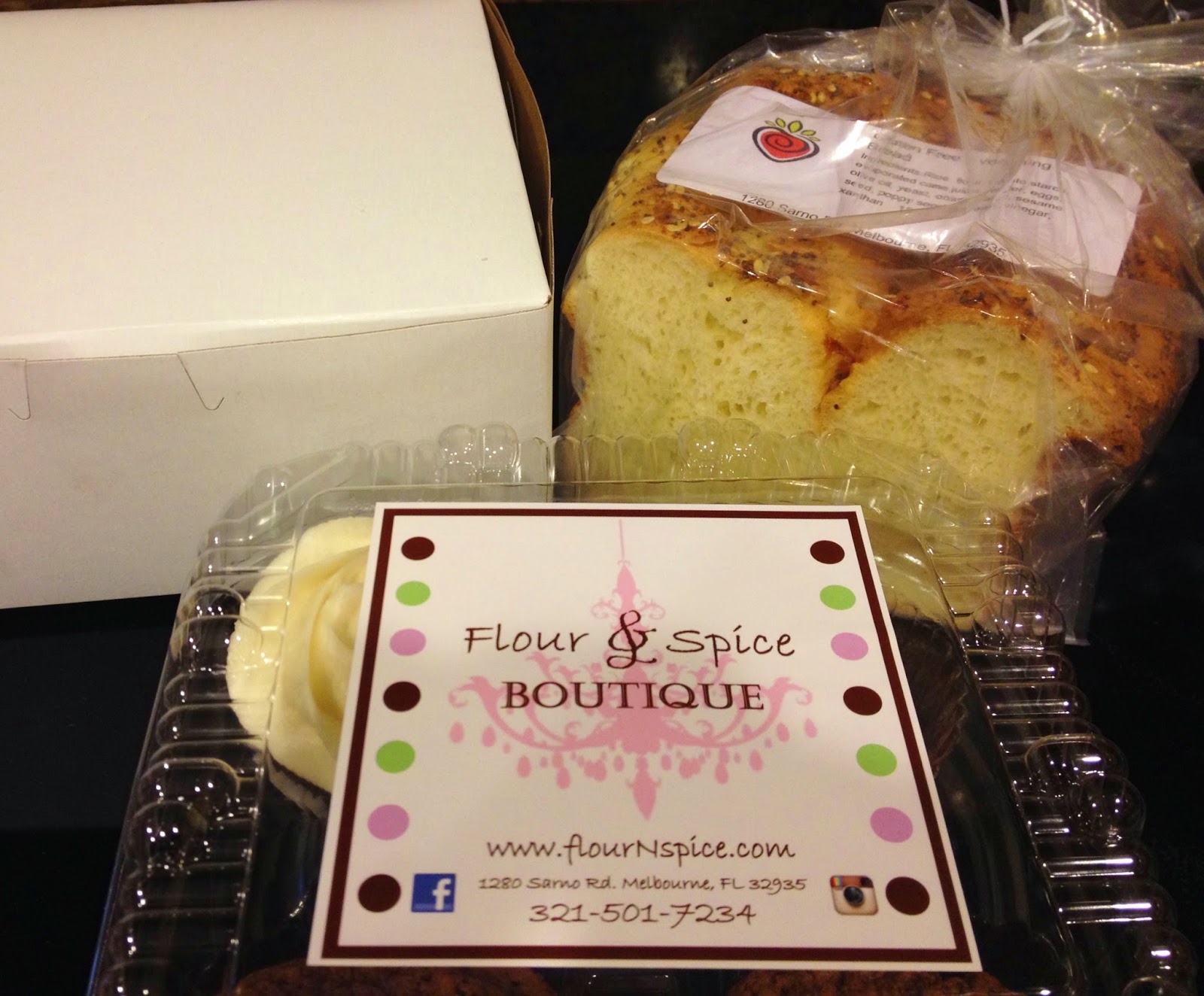 After polishing off one incredible waffle pizza at The Bald Strawberry Cafe in Melbourne, I was pointed a few paces down the strip mall where the cafe was located to their bakery.


That's right: not only is the Bald Strawberry a 100% dedicated gluten-free cafe, they also have an adjacent bakery to satisfy all of your sweet tooth's wildest dreams.


Once my initial amazement and delight washed over me, I set in to see what gluten and dairy free treats I could sample and try. I knew it would take some serious self-restraint to leave there without a car full of goodies given that I could only buy as much as would last me the day or two as I didn't want to risk destroying the baked items in transit to Maryland.

The Bald Strawberry has desserts to delight every taste: brownies, cake, sweet loafs, doughnuts, cinnamon buns, and multiple types of bread. Factoring in the dairy, the window of safe treats narrowed slightly, but there were still plenty of options abound. All items are marked to indicate dairy-free (DF), soy-free (SF), egg-free (EF) and vegan(V) options. When it comes to both gluten and dairy free items, I was limited to the coffee cake, breads, fruit loafs, doughnut holes, brownies, and fruit 'n' oat bars on that day. Selection varies based on the day and some items can be special ordered to accommodate multiple allergens.
From the selection of sweet breads- carrot, pumpkin, and banana- I opted for a slice of the iced pumpkin loaf. Moist, with a texture similar to that of pound cake, the slice was indulgent and rich. The simple taste of pumpkin shone through, and was not corrupted with sweeteners or spices. The icing topping the slice added an additional sweetness that complemented the bread nicely. It could easily best any coffeehouse cake, and left me wishing I had grabbed a couple more slices to go.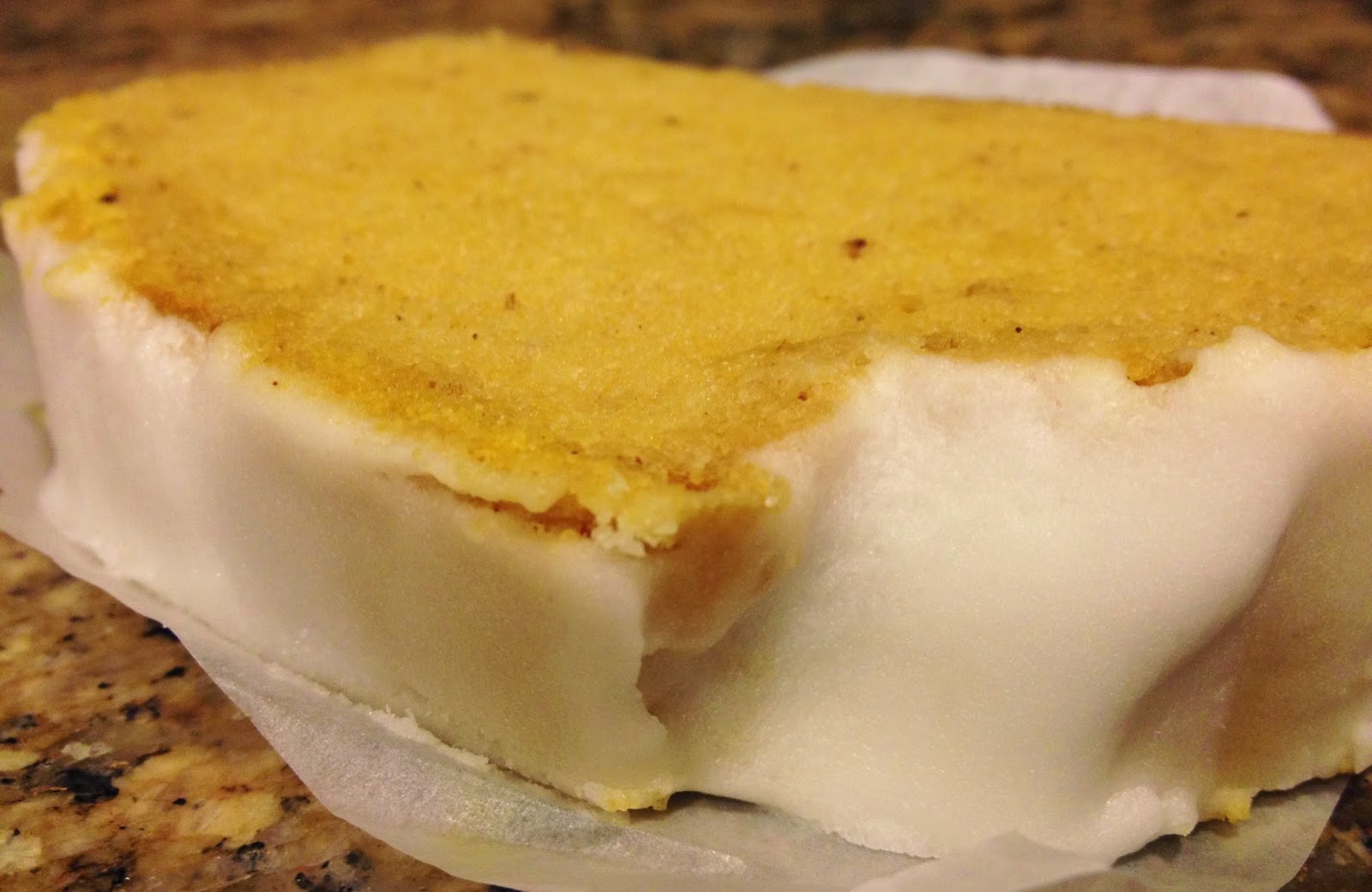 Inquiring more about their homemade breads, the woman helping us excitedly revealed that she had samples of their latest creation- everything bread. As one of the biggest fans of everything bagels pre-dietary restrictions, I liked the idea of fusing bread and an everything bagel for endless possibilities for breakfast, lunch, and dinner.
The bread is perfectly spongy (as bread should be) and was not too dry or too dense. A nice crust borders the softer interior and bursts with delicious flavor as it is laden with onion, garlic, sesame seeds, poppy seeds, and sea salt. Perfectly capturing the perfect "everything flavor" this bread won over me in mere seconds and I added a freshly baked half loaf to my order to stash in my suitcase. It keeps for several days refrigerated and can be frozen to extend the shelf life.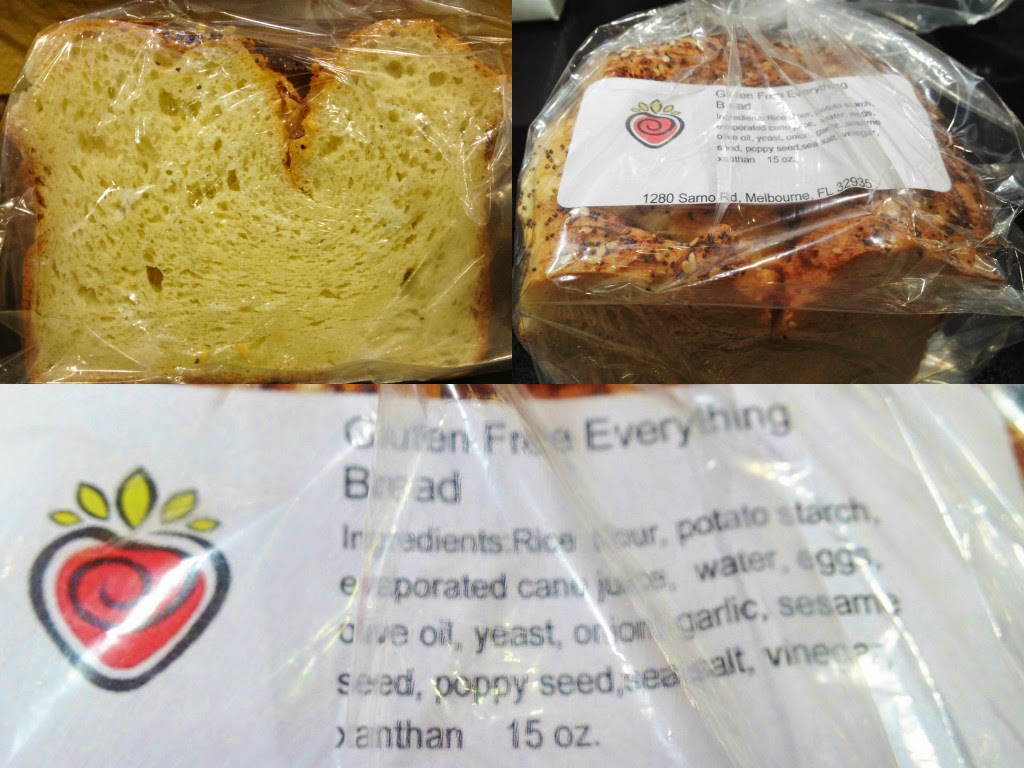 My mom selected a date 'n' oat bar which she really enjoyed for it's simplicity and natural sweetness. We both picked out some of The Bald Strawberry's vegan doughnut holes in chocolate and strawberry for my sister who has recently gone vegan. They earned her seal of approval as well.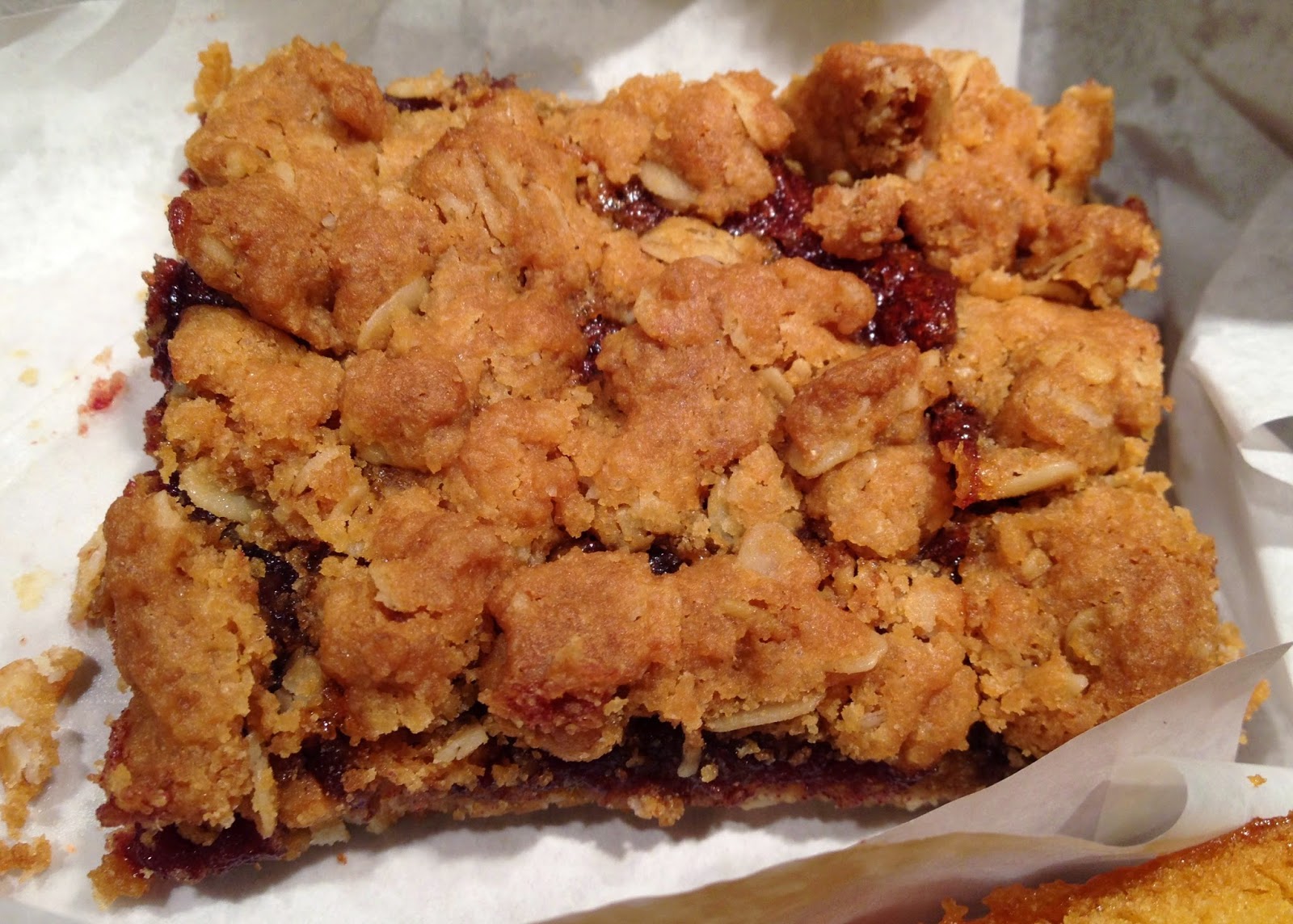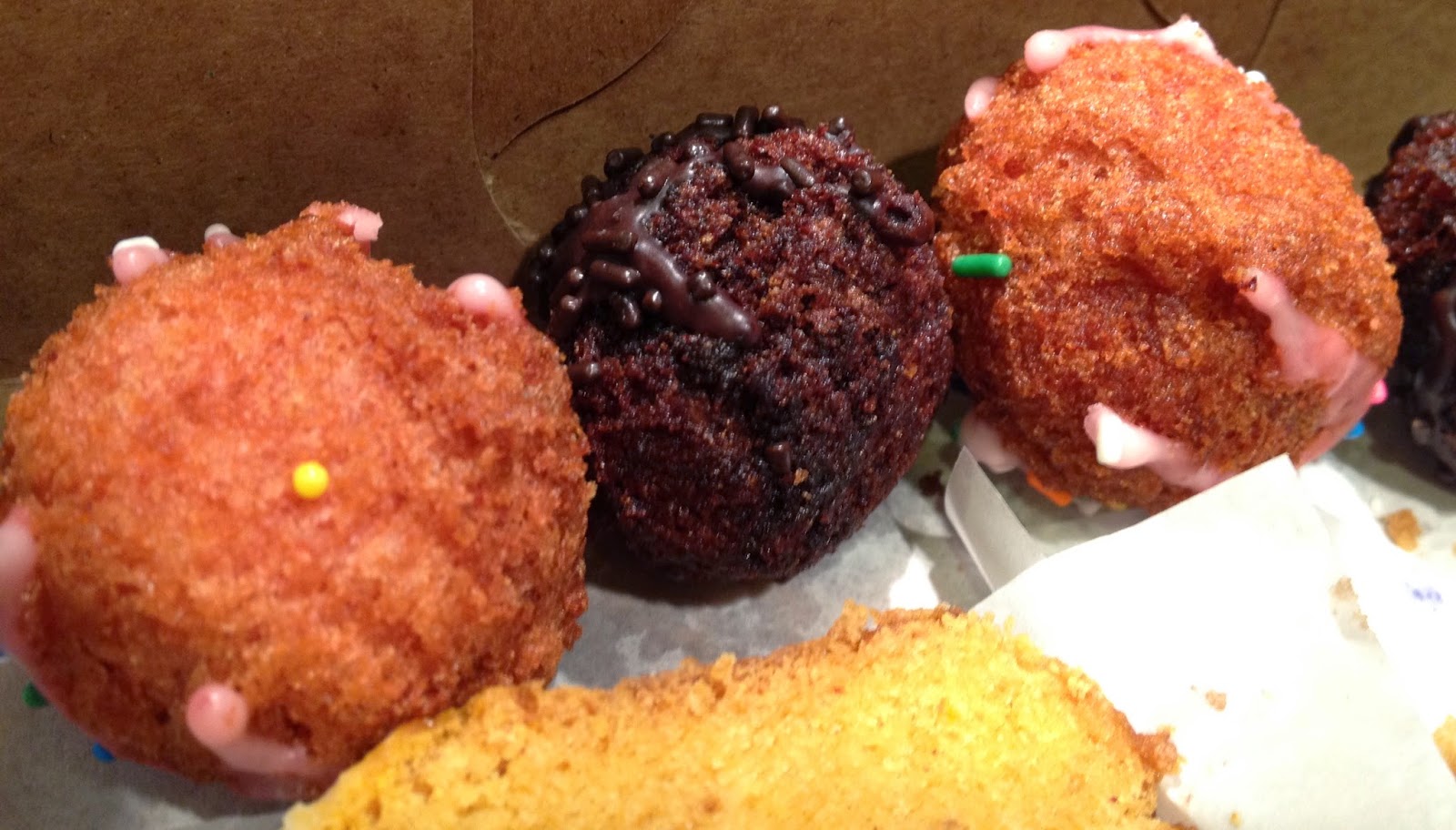 Before leaving I was sure to pick up a listing of all of the different breads they make on a rotational basis every day. See something on this list you'd like? Call ahead and special order your desired flavor to guarantee that the flavor will be stocked.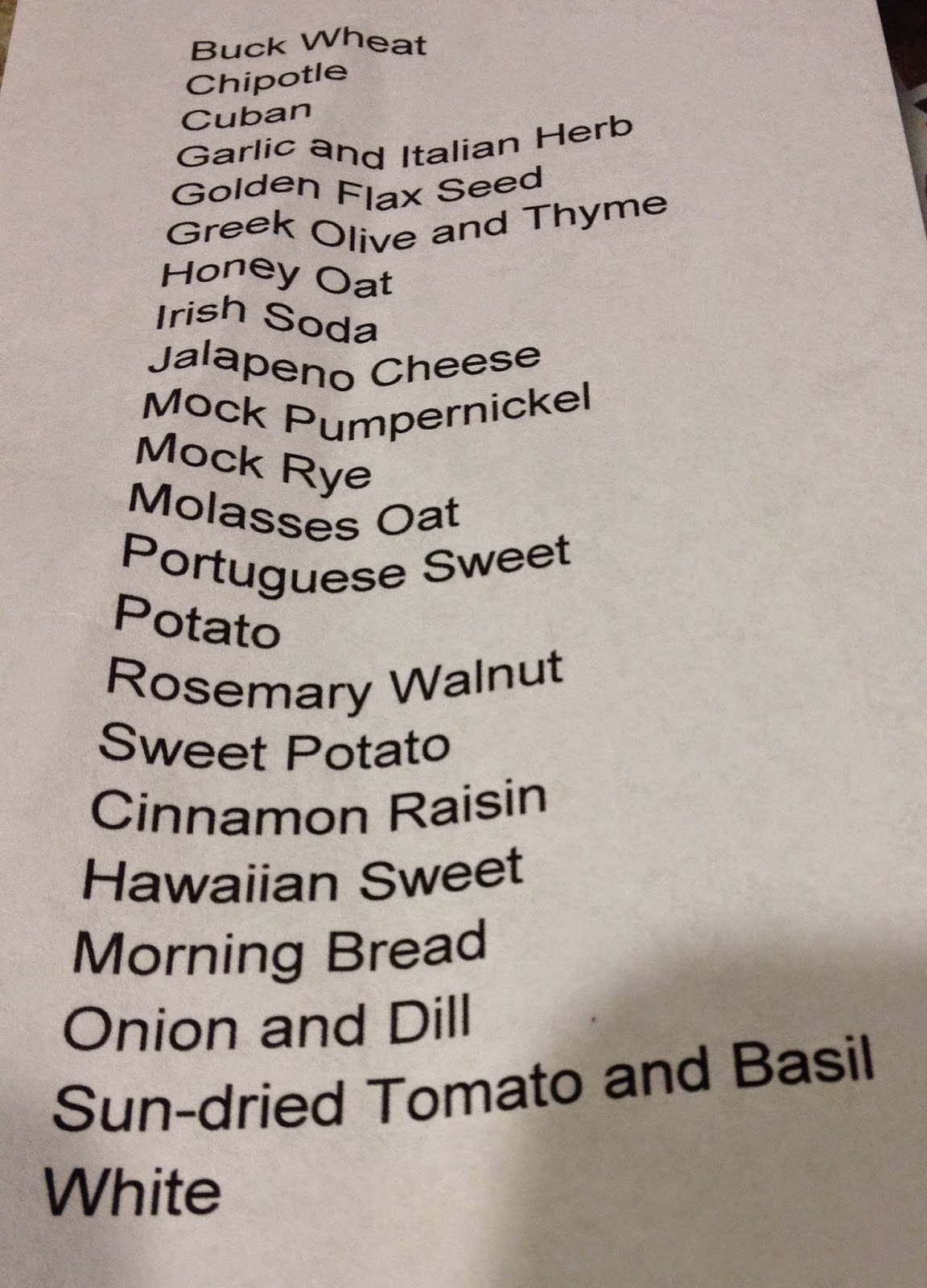 Needless to say, I left the Bald Strawberry highly impressed and with even greater enthusiasm for them. They not only "get" the intricacies of gluten-free dining but serve up fare that's fresh, flavorful, and far better than the stereotypical cardboard gluten-free food that gives the diet a bad reputation. I look forward to tasting more of their offerings in the future and will make a point of ordering a loaf of Cuban bread to pick up next time as I haven't had that variety of bread in over four years!
For more information on the The Bald Strawberry's adjacent cafe, check out my review here.
Update 12/23/2015: On a return visit, I picked up a pumpkin pie (which I pre-ordered ahead of time) and a couple slices of cake. The pumpkin pie was amazing, with a divine pumpkin-y filling and delicate, sweet crust. Although I am loyal to my homemade pumpkin pies, The Bald Strawberry's is pretty darn good if I do say so myself. The cake slices- a vanilla/vanilla slice and a chocolate cinnamon slice- were perfectly portioned and both impressively moist and cake-y. I am not a frosting person, but really enjoyed the frosting on both, but was a little disappointed in the lack of cinnamon I tasted in the chocolate.
The bakery is now open only on Friday-Sunday.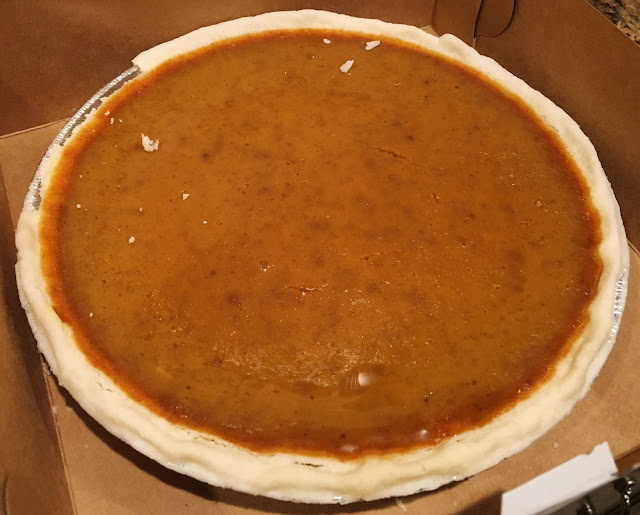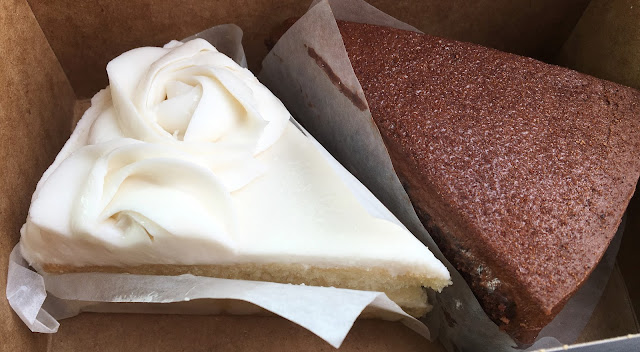 The Basics
Address: 1280 Sarno Road, Melbourne, FL 32935
Ideal For: Brunch, lunch, dinner (closes around 6ish pm)
Price: All items run less than $10 and average in the $3-$5 range. Custom orders may be more expensive.
Accessibility: Easily wheelchair accessible
Special Features: Call ahead for special orders. Bread and some baked goods can be shipped across the state and around the country; call to get more details.

Disclaimer: Restaurant reviews are based upon the information I have at the time of the review and do not reflect changes in ingredients or availability of items. Please contact the restaurant directly for up-to-date information and feel free to to contact me with any questions or comments. I was not compensated for this review and it is a reflection of my personal opinion.