When it comes to the art of gluten-free baking, let's just say that my skills and expertise are a little lacking. I heavily rely on prepackaged mixes and local bakeries to help me out when I'm craving baked goods and have avoided playing around with different ingredients and prep methods off-recipe.

Although I've had them in my dorm pantry since August, my newfound confidence in the kitchen from winter break prompted me to break out my supply of Wholesome Chow baking mixes. I found these, and other mixes in their product line, at Home Goods in Orlando and was intrigued by the prospect of wholesome baked goods that would be (somewhat) nutritious as well as delicious.

In addition to being certified gluten-free and having a production line in a 100% gluten, peanut, egg, dairy, and nut free facility, their product line comes with a long list of no's that ensures they are top-quality and safe. Their mixes contain:
No gluten and/or wheat

No eggs

No soy

No peanuts and/or tree nuts

No dairy, casein, and/or lactose

No refined sugars

No GMO's, pesticides, or preservatives
Lemon Poppy Muffin
Additional Ingredients Used: 1/4 cup of oil (I used canola), 1/4 cup of milk or non-dairy milk (I used Califia Farms Unsweetened Almond Milk), and 1/3 cup of lemon juice.
Makes: 9 muffins
Baking: 25-28 minutes at 375 degrees
Review: These muffins cooked up easily one morning, and allured me with their delicious aroma. Lemon Poppy my favorite muffin variety pre-gluten-free and I couldn't wait to try them again. The firm, not crumbly texture was not quite what I was looking for, but I loved the texture of the poppyseeds mixed into the dough. The flavor, while not overly impressive, did have a nice lemon burst flavor, but was way too sugary sweet for my tastes. Although they did not overly impress me, I would buy the mix again for a easy and satisfactory breakfast option for my busy weeks. I might also try to add a tad more lemon to bring out the natural flavor.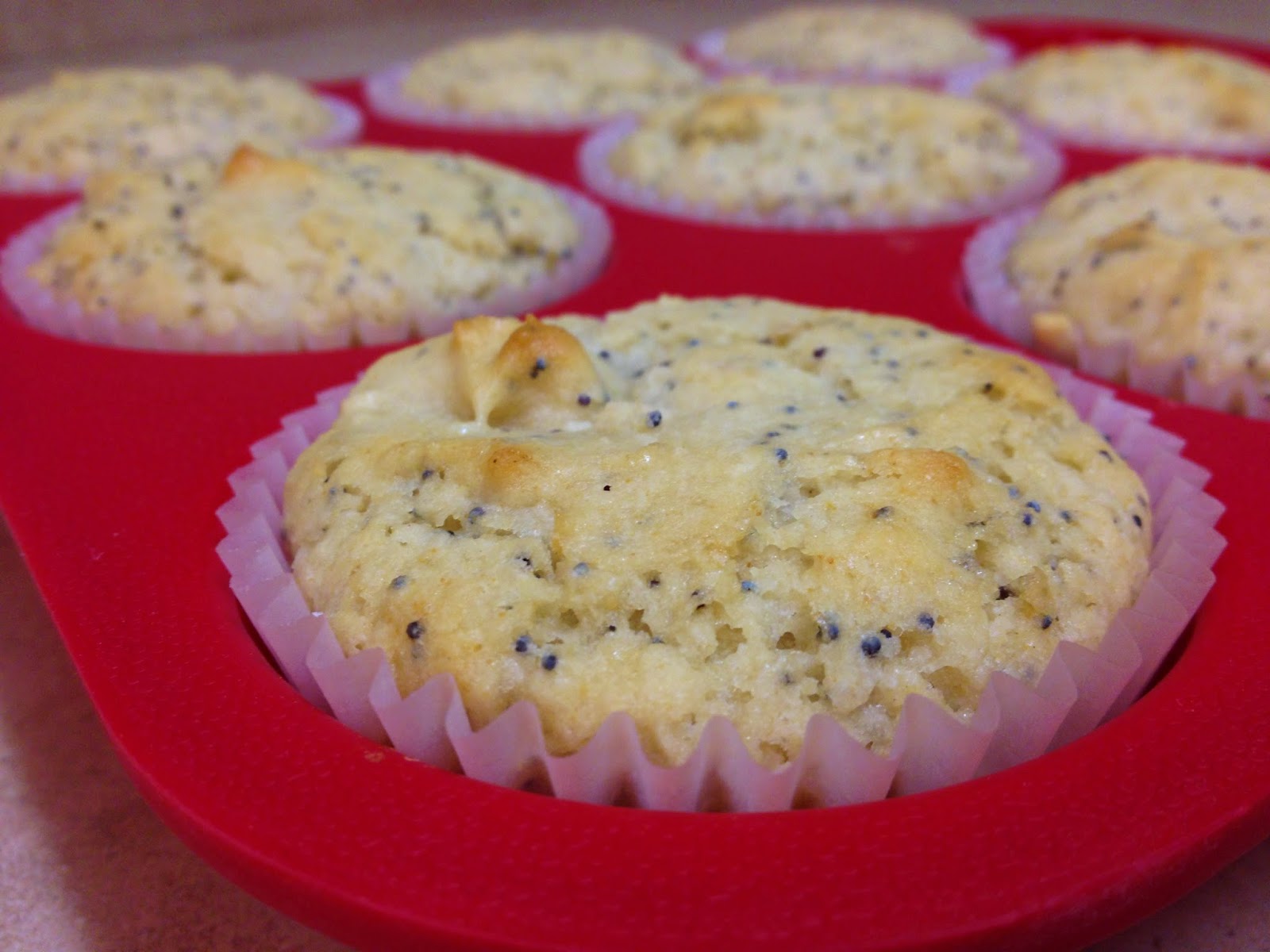 Brownie Mix
Additional Ingredients Used: 1 egg (alt: 2 tsp ground flaxseed), 1/2 cup canola oil (the mix calls for an equivalent amount of melted dairy/non-dairy butter), and 1/2 cup water.
Makes: 1 9×9 pan
Baking: 25-33 minutes at 350 degrees
Review: I made the brownies as a Valentine's day gift to myself and had pretty high hopes for them. They came together easily, and I cooked them around 40 minutes since they seemed to take a while to firm up. Once cooled and sliced up, I took my first bite and immediately fell in love. The crusts were chewy and firm and the center was rich, gooey (but well-baked), and downright dangerously delicious. I'm not going to lie that these disappeared all too soon, and left me with a serious hankering for them. As a brownie skeptic, these were the among the best gluten-free and dairy-free brownies I've had, and upped the decadance factor by pairing them with warm vanilla almondmilk ice cream. They were my favorite mix of the foursome, and I without a doubt will be stocking up on them when I find them in stores!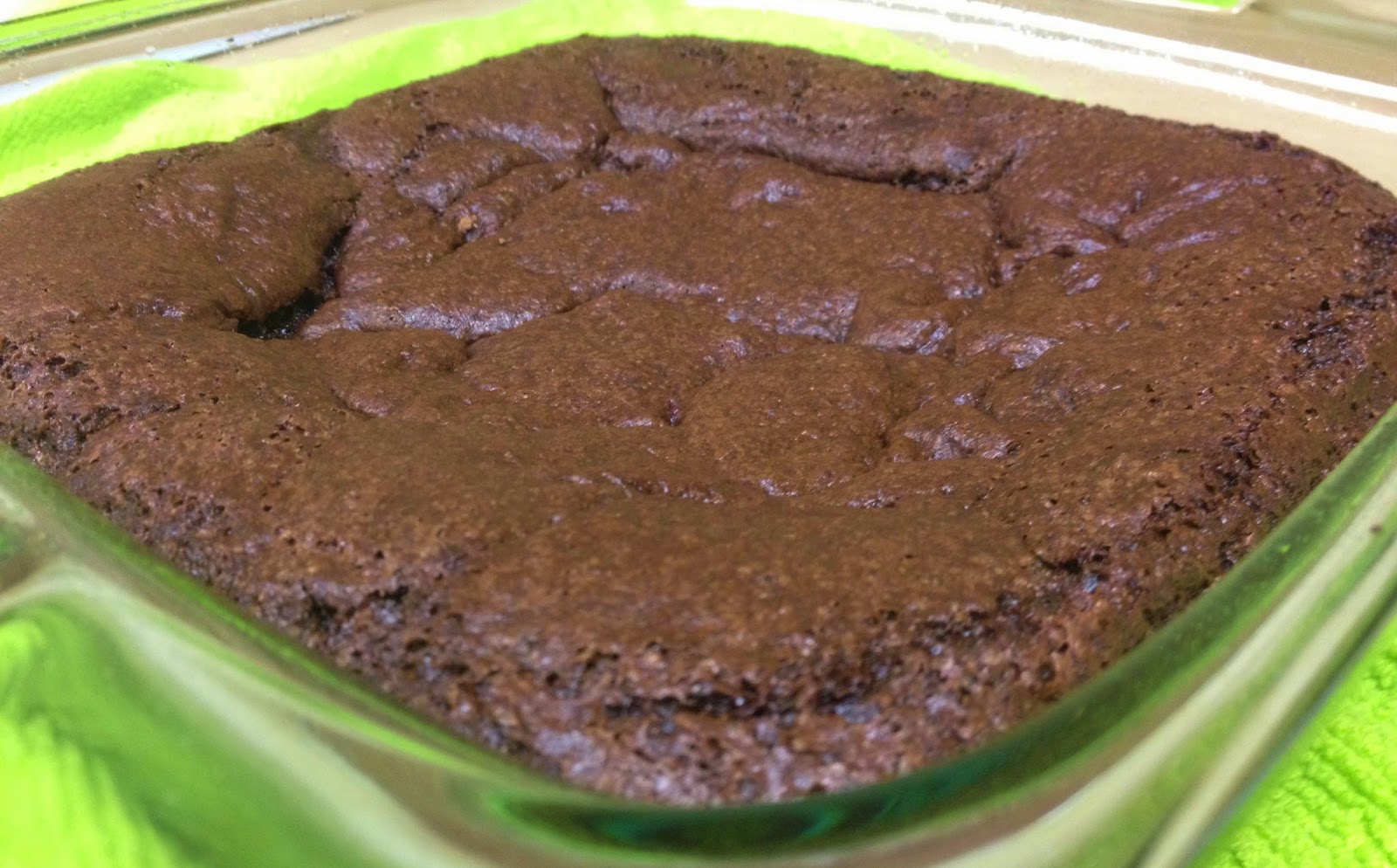 Vanilla Cake Mix
Additional Ingredients Used: 1.25 cup of dairy or non-dairy milk (I used Califia Farms Unsweetened Almond Milk), 1 tsp apple cider vinegar or lemon juice (I used the vinegar).
Makes: 9 cupcakes (or 9″ round cake)
Baking:
18-23 minutes at 350 degrees
Review: Despite cooking them longer than instructed on the package, the cupcakes emerged from the oven seemingly well-done, but a little raw on the inside. I found this out far too late as my floor friends were enjoying them. While it wasn't too noticeable, I was frustrated by the uneven baking. I did like the simplicity of the vanilla flavor and the lightness of the texture. Not a fan of frosting, I liked them plain and simple, my friends liked topping them with chocolate frosting for complementary tastes.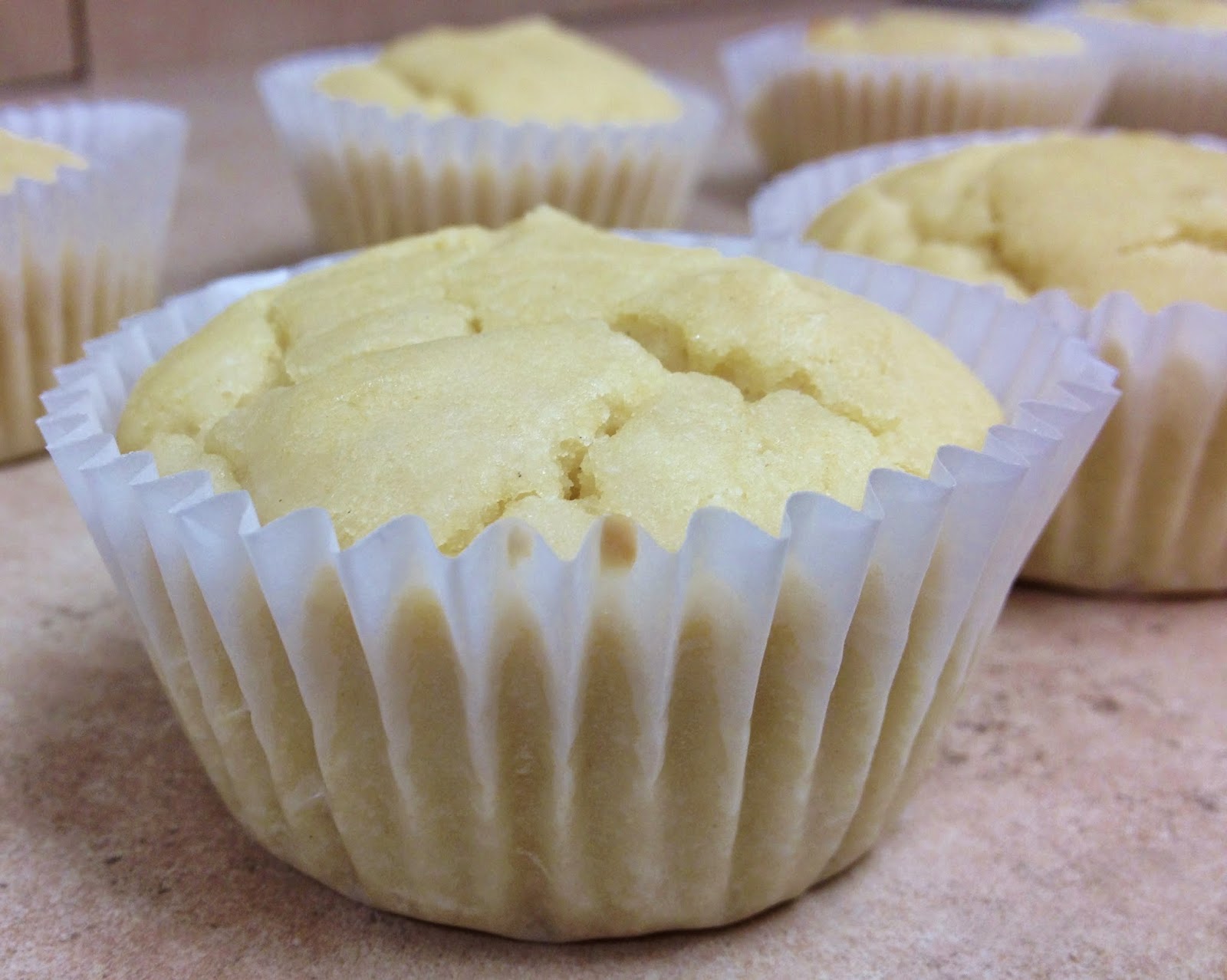 Chocolate Lavender Cake Mix
Additional Ingredients Used: 1/4 cup of oil (I used canola) and 1.25 cup of dairy or non-dairy milk (I used Califia Farms Unsweetened Almond Milk).
Makes: 9 cupcakes (or 9″ round cake)
Baking: 18-23 minutes at 350 degrees
Review: Making up the mix, I thought it seemed more watery than the others, and this thus increased the baking time. Despite my doubts, the muffins emerged bigger than the others, fully baked through and with a light crumb. Again, not one for chocolate cake, I admit that I was not a fan of this particular chocolate mix as the lavender aroma was overpowering and the taste reminiscent of soap. I think I would have liked their plain chocolate cake mix better. My gluten and dairy-eating friends didn't rave over them, but did comment that they appreciated the uniqueness of the flavor.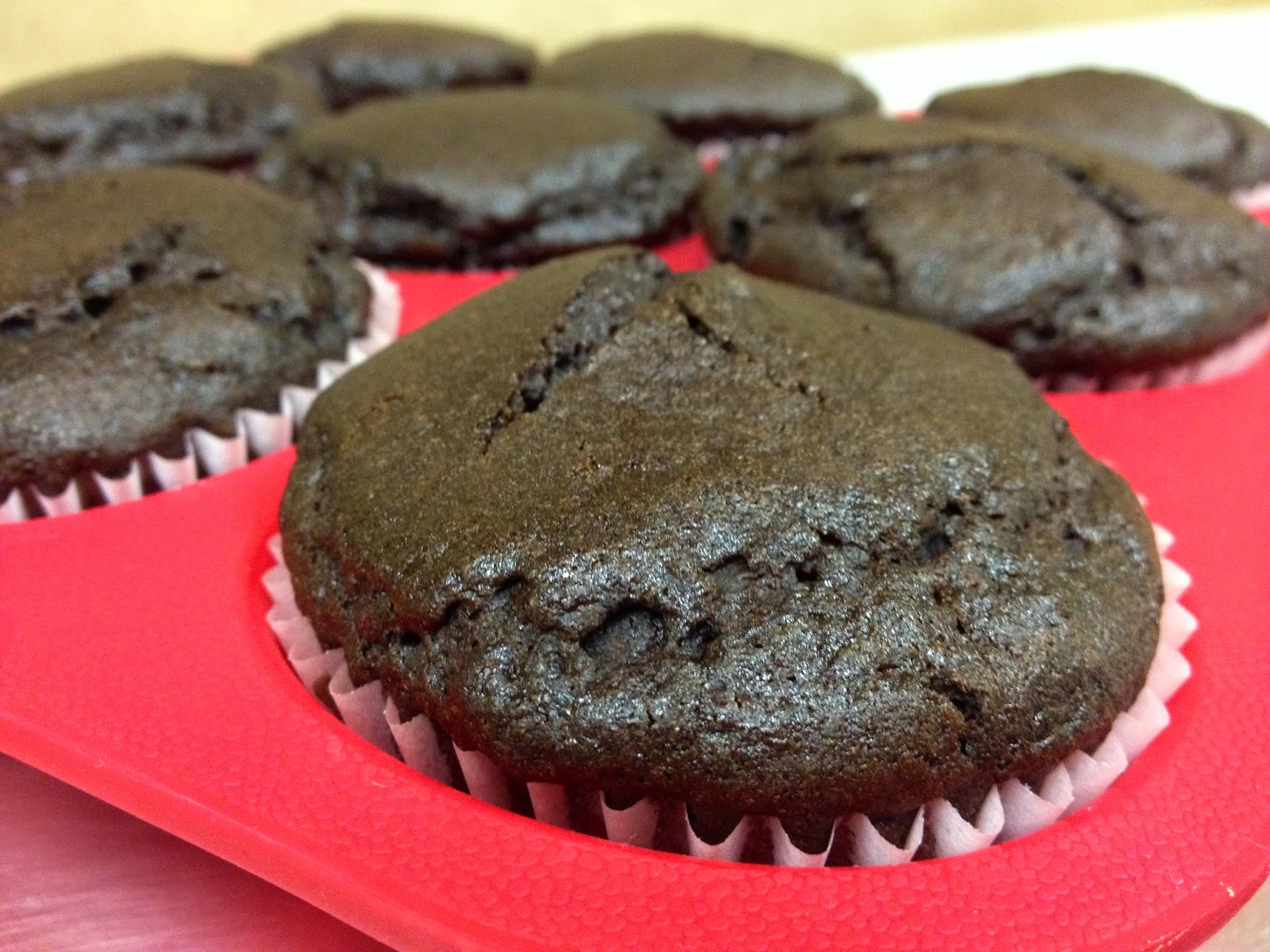 In review, I really liked how each of the mixes came together quickly, needed minimal additional ingredients, and provided affordable mixes that were organic, non-GMO, and "healthier" than a lot of allergen-friendly mixes. My points of improvement would be more consistent baking times, and a better balance of sugar so the treats are not so glaringly sweet. I will definitely seek out more of Wholesome Chow's mixes at Home Goods and beyond, and report back on my finds.
For more information about Wholesome Chow, click here. Mixes can also be ordered online, through Amazon, and can be found in stores nationwide including at Home Goods, where I bought the products.

Disclaimer: This review is current to the original publication date. Updates will be noted. Ingredients and manufacturing processes can change without notice. Each product should be reviewed for individual nutritional needs. Feel free to to contact me with any questions or comments.