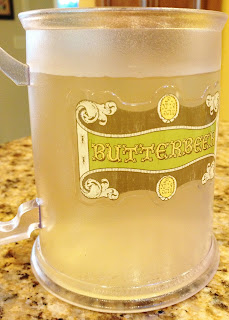 Since returning home to Orlando for the summer, one definite change I have noticed since moving away last year is that I am a whole lot more intolerant to the heat and humidity than I was before. In addition to my food intolerances, I also have several autoimmune conditions, which have flared up a lot more this summer thanks to Orlando's unique brand of inferno-like heat.


Luckily, one way I can combat the toll the heat takes is through hydration. Because I have no tolerance for sugary sweet sodas, sport drinks, or other "thirst quenching" concoctions, my drink of choice is plain old water. Inspired by the garden tonics served up at Dandelion Cafe (see more here), I decided to rethink water as a blank canvas on which I could experiment with flavors. In the process, I've had fun playing with herbs to create new flavors, as well as add health-boosting additives such as salt and electrolytes that help me stay hydrated without overthinking what I am drinking. While it may not be as storied as the Butterbeer served as The Wizarding World of Harry Potter, my recipe for garden tonic packs its own healthy magic.

What's great about garden tonics is that they are truly a product of the garden. They easily adapt to whatever herbs you have on hand, and are very forgiving when mixing flavors. Basil, ginger, peppermint, and lemongrass are all perfect for seeping, and mixes of them. With no set recipe, I suggest doing some Google research for inspiration about mixing and matching flavors you might have on hand.


Beyond which herbs you want to craft your brew from, you can also customize other aspects of the tonic. Needing electrolytes to help me keep from being dehydrated, I often make my tea with electrolyte water, or add salt to get natural electrolytes. Want a sweeter brew? Add honey or a sweetener of your choice.



Once the ingredients have been selected and submerged in a pot, the brewing step commences. Bring the tonic to a boil and keep the heat on for about 10 minutes. Again, this step is not too exact and can be adapted to your tastes. Strain out the herb pieces using a sieve, then serve hot, iced, or let the brew chill depending on your preference.


My current favorite brew is a creation with lemongrass stalks (chopped and pressed a little to release flavor) and ginger (peeled then sliced). I love the distinctive, soothing flavor of the lemongrass as well as the tummy taming ability of the ginger, which is why I often turn to the tonic when my stomach gets upset or unsettled.


What brew sounds good to you? Comment below! I am always looking for new and tasty combinations.