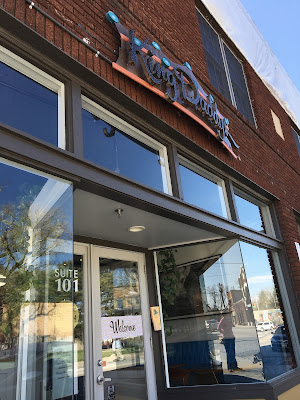 Although my childhood was spent in the Midwest, I really grew up when my family moved to Florida late in my elementary school career. Despite moving to the part of the country where sweet tea is as readily available as water and it's normal to pair fried chicken with waffles, I must admit I was never, and am still not really, a fan of Southern cuisine. Cornbread I am a-okay with but most other delicacies just don't really appeal to me.


What I am a fan of is gluten-free restaurants that showcase local delicacies or allow me the rare luxury to enjoy foods that I never thought I would eat again after cutting gluten and dairy from my diet. Using these two specific criterion, I began a lengthy search to narrow down a place to eat when my aunt and I road tripped to Asheville during my spring break.


Routinely lauded as one of America's great foodie cities, Asheville has no shortage of gluten-free friendly eats. With each passing day, I jumped from restaurant to restaurant, unable to make a firm commitment to where I wanted to get my foodie fix. Luckily, the night before we were to head up to the mountain city, I discovered King Daddy's, whose allure of gluten-free chicken and waffles tempted my tastebuds and awoke my curiosity.


Yes, it's true. There is a place in this world where you can get gluten-free and dairy-free chicken and waffles. Get excited and read on, because this little restaurant is a pretty big deal.


Because chicken and waffles are typically the most non-gluten-free foods on the planet, I was doubtful that King Daddy's could possibly do their allergy-friendly versions right. However, they happily proved me wrong, as all gluten-free (labeled "gluten-less" to recognize that the kitchen is not 100% gluten-free) items are made with allergy protocol in mind. Separate fryers, waffle irons, and utensils are used to prepare items. Dairy-adverse patrons note that the fried chicken is safe, as are both waffle options, as they are both gluten-free and vegan. I've included a snapshot of the chicken and waffle items but to see the full menu, click here.




When it comes to chicken, the question is not only fried or grilled, but which part. White meat, dark meat, breast, and livers are all available gluten-free. The cool part about King Daddy's chicken is that they don't charge an arm and a leg (or a wing!) for the gluten-free version.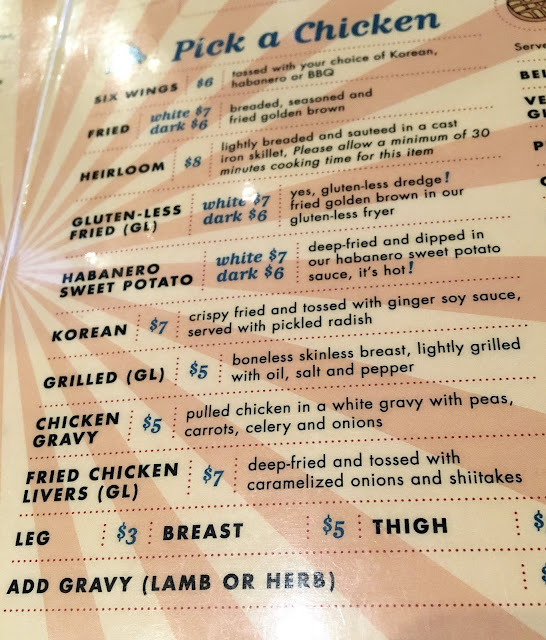 The two waffle choices on hand are the vegan and gluten-less, a more traditional breakfast waffle and the cornmeal. My waitress said that the latter has a coarser, heavier grain and savory taste, so I opted to go with the first option. I will definitely find another excuse to come to Asheville again so I can try the cornmeal waffle. Again here, King Daddy's does not dramatically uncharge for gluten-free counterparts to regular waffles on the menu. Note that the waffles are made with almond milk, so nut-free folks unfortunately cannot partake in these.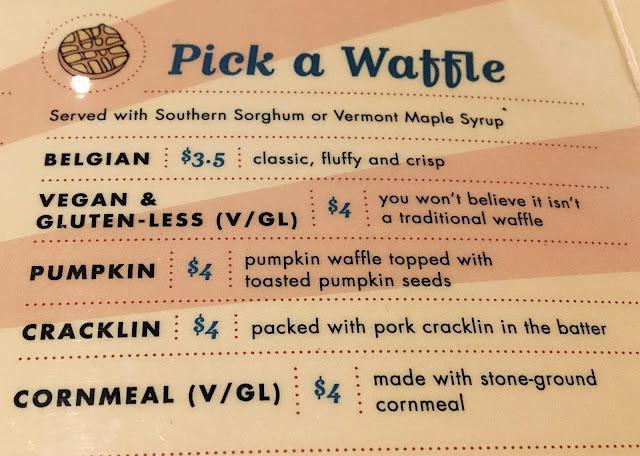 When I first ordered, I thought I only wanted a waffle, topped with peanut butter and banana. However, the allure of dairy and gluten-free fried chicken proved to be too powerful, so I decided to add on an order of the fried white meat chicken. When my order arrived, I was bowled over by the sheer size and beauty of chicken and waffle. Don't let the affordable prices fool you, King Daddy's portions really are fit for a King.


The massive Belgian-sized waffle is amazing- fluffy and light without being to thick or weirdly textured. It wasn't sweet at all, which renders it perfect for topping with sweet toppings or the chicken if you so choose. The bananas and peanut butter were a power duo that provided a sweetness and nuttiness that really enhanced the waffle.


The waffle alone was amazing, but the fried chicken completely rocked my world. Ridiculously crispy and satisfyingly crunchy, this fried chicken is the real deal and the most delicious I can say I have ever had- gluten-free or not. From my first bite, I couldn't help but smile and declare that it was "real fried chicken" the highest praise I can deliver. The seasoning was flavorful without being overwhelming and the chicken itself was tender and juicy. Not overly greasy, it was fried to the point of absolute perfection.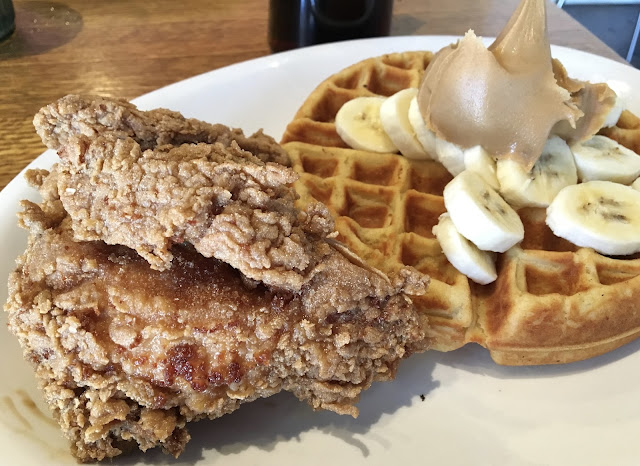 Although it was a lot of food, I did not leave any behind. Because it was such a rare opportunity to have safe fried chicken and waffles, I couldn't waste any of the gluten-free goodness. Although stuffed, I did not feel weighed down or bloated, and was able to work off the massive morning meal by walking around downtown Asheville. I did not feel the slightest reaction to the food except for an inability to eat for the next several hours!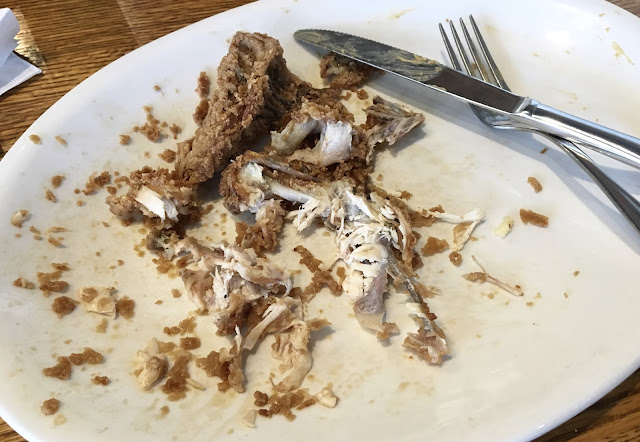 Although I arrived not planning to have both chicken and a waffle, I am so glad I went out on a limb and gave the duo a try. While I'm not a believer in having both on top of each other, I loved switching from the sweetness of the waffle to the savoriness of the chicken.


Although there are a plethora of gluten-free eats to be had in Asheville, head first to King Daddy's for a fix of safe, authentic Southern cuisine. Trust me- your wallet and tastebuds will thank me later. I am already dreaming of my next visit.


The Basics
Address:

444 Haywood Rd, Asheville, NC 28806
Ideal For:
Breakfast, Lunch, Dinner
Accessibility:
Wheelchair accessible
Disclaimer: This review is based upon the information I have at the time of the review and does not reflect changes in ingredients or availability of items. Please contact the restaurant directly for up-to-date information and feel free to contact me with any questions or comments. I was not compensated for this review and it is a reflection of my personal opinion.