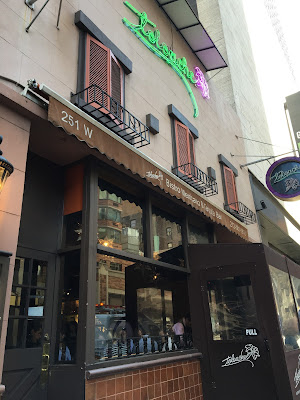 My first day in in New York City promised to start with a bang because the time had finally come for my mom and I to see Hamilton, a show we've anticipated for months since buying tickets last year. After dropping our bags at our hotel, we headed to the theater for the impromptu ticket lottery pre-show (dubbed Ham4Ham).


Having a little over an hour between Ham4Ham and the matinee, we raced a few blocks up to Toloache, a Mexican restaurant that came to me with rave reviews. Always game for tacos, I was eager to see how Toloache's would fare after a string of excellent finds in DC and Baltimore in recent months.


Unfortunately, we hit Toloache during peak lunch rush hour which meant that seats were limited and the wait time would be cutting it too close to get back to the theater in time for the show. Not wanting to pass up the food portion of the experience, I suggested take out, which would allow us to save time and take a portable feast right to the theater, a few blocks away. Although I wish I could have enjoyed a full Toloache experience, this was the next best thing.


The menu itself is easy to navigate, with a handy symbol printed on the menu announcing gluten-free items. Dairy is pretty easy to avoid also, with cheeses, sour cream and other obvious offenders easily left off dishes.


Pictured below is the lunch menu: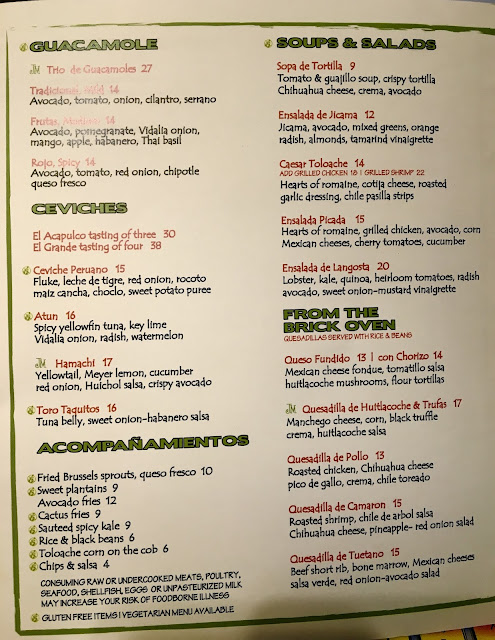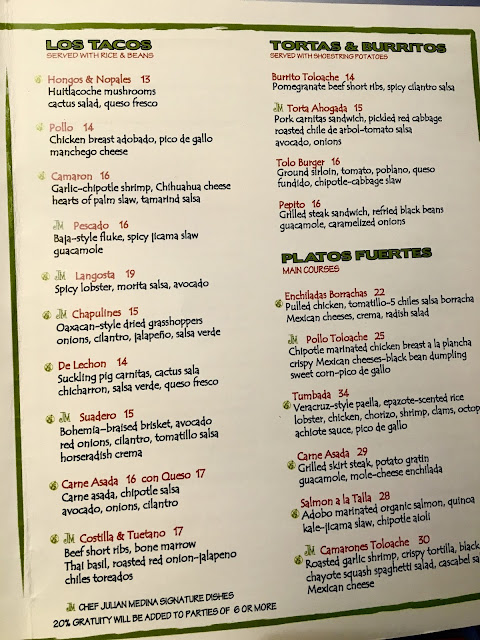 I ended up ordering the pollo tacos, sans cheese. They were single-wrapped in a corn tortilla, and topped simply with pico de gallo. The chicken was tender, and seasoned generously, not heated but with ample spice. The pico was fresh and flavorful, clearly homemade. Although simple, the tacos needed no further toppings, and were definitely a hit with me. They were memorable- which is saying a lot because tacos are among my favorite gluten-free go-to eats.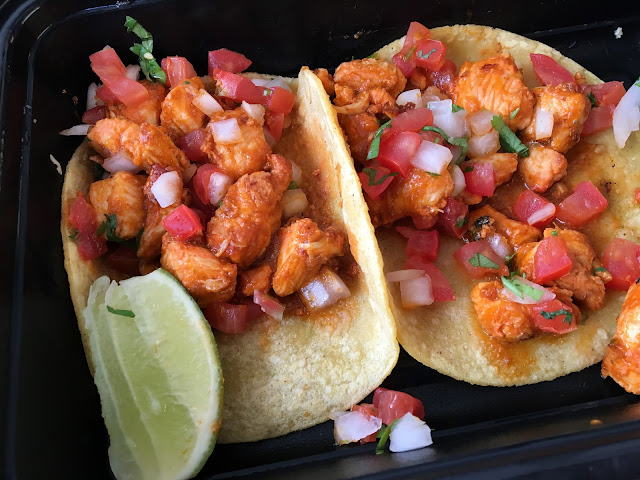 The tacos came with a side of black beans and rice, also with cheese withheld. I am not a huge beans and rice fan but these were good. The rice wasn't dry and had nice flavor and the beans were seasoned well too. Nothing spectacular, but I polished them off easily.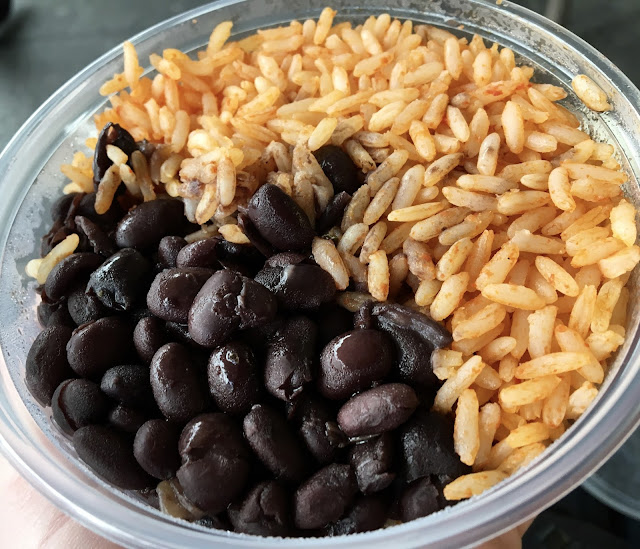 Although I had to enjoy Toloache's cuisine in takeout fashion, it was a good teaser for a Toloache visit yet-to-come on a future New York visit. The food was good, the staff were knowledgeable, and the location perfect- not too touristy but not far from the action of Times Square.



The Basics
Address:
251 W 50th St, New York, NY 10019
Ideal For:
Lunch, Dinner, Late Night
Price:
See lunch prices here
Accessibility:
Wheelchair accessible, restaurant seating is tight though.

Disclaimer: This review is based upon the information I have at the time of the review and does not reflect changes in ingredients or availability of items. Please contact the restaurant directly for up-to-date information and feel free to contact me with any questions or comments. I was not compensated for this review and it is a reflection of my personal opinion.