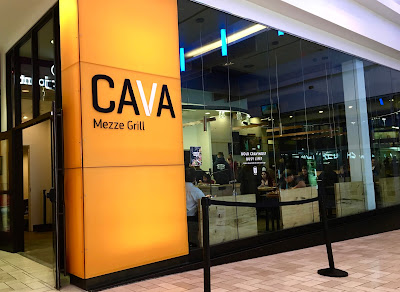 Before heading back to campus to start the spring semester, my mom and I took advantage of my final weekend of winter break to stay in Tysons Corner, VA and explore around Washington D.C.


Tysons Corner is retail-dense suburb that's roughly half an hour away from D.C., and is home to several gluten-free friendly restaurants- both chain and independent. With so many options, it's a great place to stay when visiting the areal.


After deliberating where to eat, high recommendations of Cava Mezze Grill on Find Me Gluten Free persuaded me to check out this restaurant, which is the fast casual cousin of Cava Mezze, a sit-down restaurant also with locations around the area.


Cava follows in a common trend in restaurants these days with a DIY approach to building Mediterranean-inspired bowls. It's up to you to pick the toppings, proteins, and dressings according to your tastes. With fresh flavors, and mostly gluten-free fare, I found Cava both easy to navigate and chock-full of safe options that ensure anyone with food restrictions is not missing out when dining here.

Cava Grill's allergen info is presented in a simple, easy-to-read pamphlet that made ordering super easy and not intimidating. It's worth it to note too, that Cava is 100% nut-free, which means they do not use peanuts or tree nuts in their restaurant. Gluten is mainly found in the form of pita (both raw and baked), and dairy is mostly found in the cheeses and yogurt-based dressings.


When ordering, I asked if they staffer making my bowl could use a fresh utensil and change their gloves, and they happily obliged. He scooped the ingredients from the far side of the containers to also minimize cross contamination.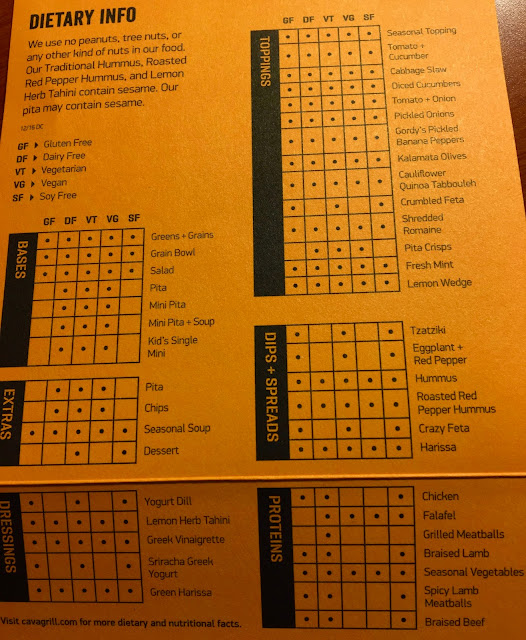 I loaded my grain bowl up with deliciousness, and was extremely impressed by the abundance of food in my bowl. Here's the construction of my bowl:
Base: "SuperGreens" and brown rice

Protein: Chicken

Dips/Spreads: Roasted Red Pepper Hummus

Toppings: Tomato + cucumber, cabbage slaw, diced cucumbers, cauliflower quinoa tabbouleh, fresh mint, and lemon wedges

Dressing: Green harissa
If there's any theme to my bowl, it's that everything was bold and flavorful. The flavor of the harissa and hummus were vibrant while the fresh mint added a contrasting coolness that cut through the spice. The chicken had a multi-flavored seasoning, and was tender and delicious. The vegetables were all fresh and added a nice variety of textures to the bowl. Every forkful was as satisfying as the one before, and as I polished my bowl off was satisfied with how filling the meal was. Best of all? The food is as good for you as it tastes.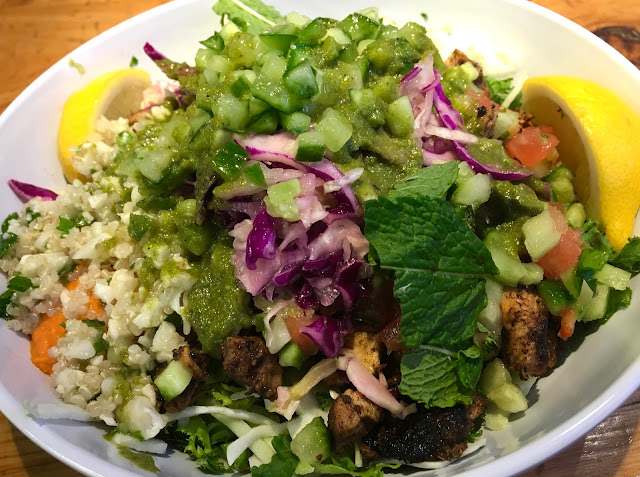 After dining at Cava, I stumbled upon their dips and sauces on the shelves of my local Mom's Organic Market. Since there's no Cava Grill near me, I will definitely be using these products to recreate my magical bowl at home. Click here to find out where they are stocked in stores in near you (like Whole Foods Market).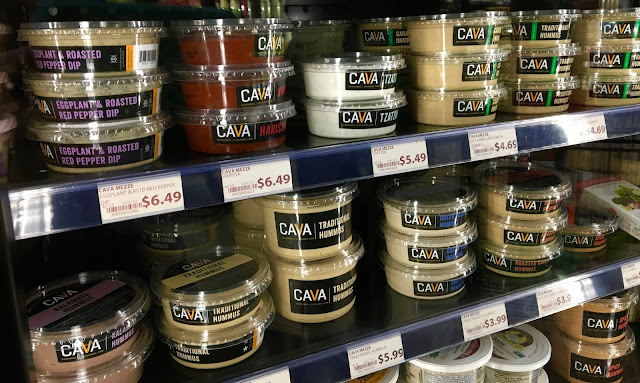 By this point, it's no secret that I absolutely adore Cava Mezze Grill. It easily earned a spot in my favorite fast casual joints in the D.C. area, and I eagerly hope they come to Baltimore so I can visit more often. With tons of gluten-free and health-conscious options, eating at Cava is not only an adventure, but a true foodie experience without the price and pretension of a more expensive, formal restaurant.



The Basics
Address:

1961 Chain Bridge Road, McLean, VA 22101

Website: cava.com

Cuisine:

Greek, Mediterranean

Price:

Under $10 for a bowl

Accessibility:

Wheelch

air accessible

Special Feature:

Download their app to order ahead and earn points towards rewards.
Disclaimer: This review is based upon the information I have at the time of the review and does not reflect changes in ingredients or availability of items. Please contact the restaurant directly for up-to-date information and feel free to contact me with any questions or comments. I was not compensated for this review and it is a reflection of my personal opinion.