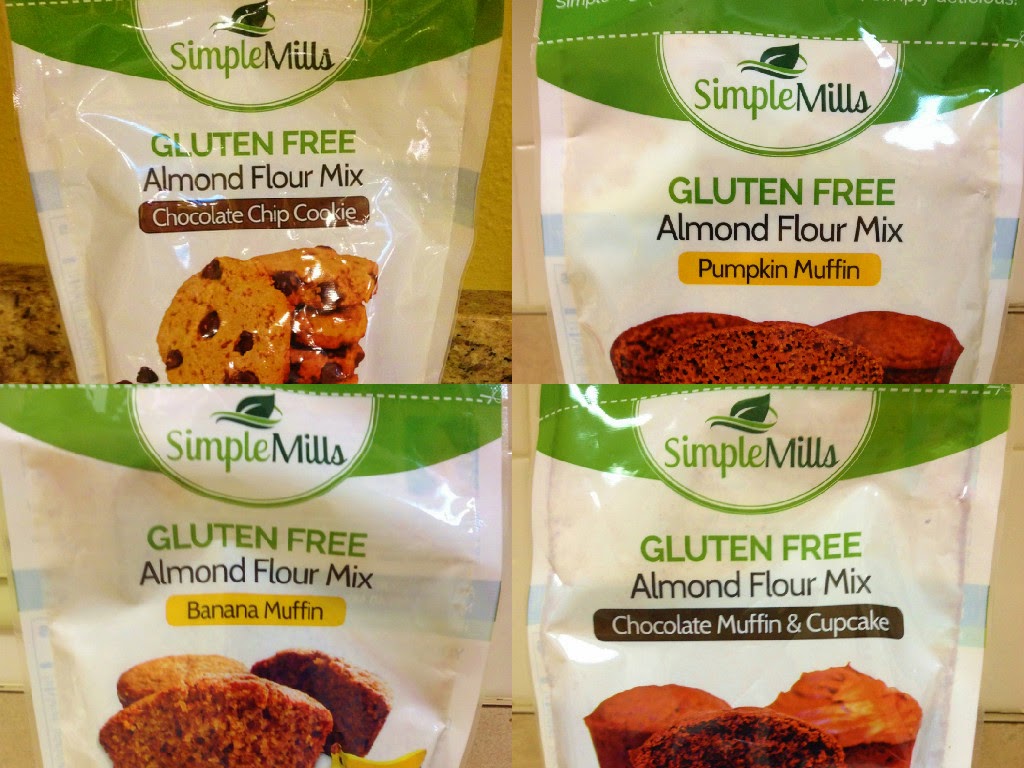 In my journey into paleo-friendly baking, I've become comfortable with simple almond-flour based recipes with few ingredients. While these have been easy enough, my plunge into a super busy second semester had me dreaming of a paleo-friendly mix to streamline my frequent baking for breakfast and between-class snacks.


Enter Simple Mills, a company passionate about clean, healthy baking that also happens to be allergen-friendly and as tasty as they are good for you. Featuring easy-to-pronounce ingredients and requiring little additional ingredients, these mixes result in a week's worth of treats in close to a half hour from start to finish.


Before going further in my review, I want to give the basics so I'm not repeating myself with each mix variety. Each is almond flour based, and supported by healthy ingredients such as coconut nectar (for sweetness), aluminum-free baking soda, celtic sea salt (unprocessed to preserve essential minerals, as well as real flavors from real ingredients such as banana, pumpkin, and cocoa. In addition, all of the mixes are:
Gluten-free

Dairy-free

Soy-free

Corn-free

Grain-free

Non-GMO

Refined sugar free

Low glycemic index

Paleo-friendly

Egg-Free (when made with these suggested egg substitutes)
You better believe it. From the attributes alone, I knew that Simple Mills was a game changer before one bite of a baked treat. I did use eggs in all of the mixes, canola oil as my chosen oil (since I had it on hand, but any oil would work), and, when called for, organic vanilla extract. In the banana and pumpkin mixes, I made half of the muffins with chocolate chips from Wegmans which are gluten-free and vegan (they contain soy).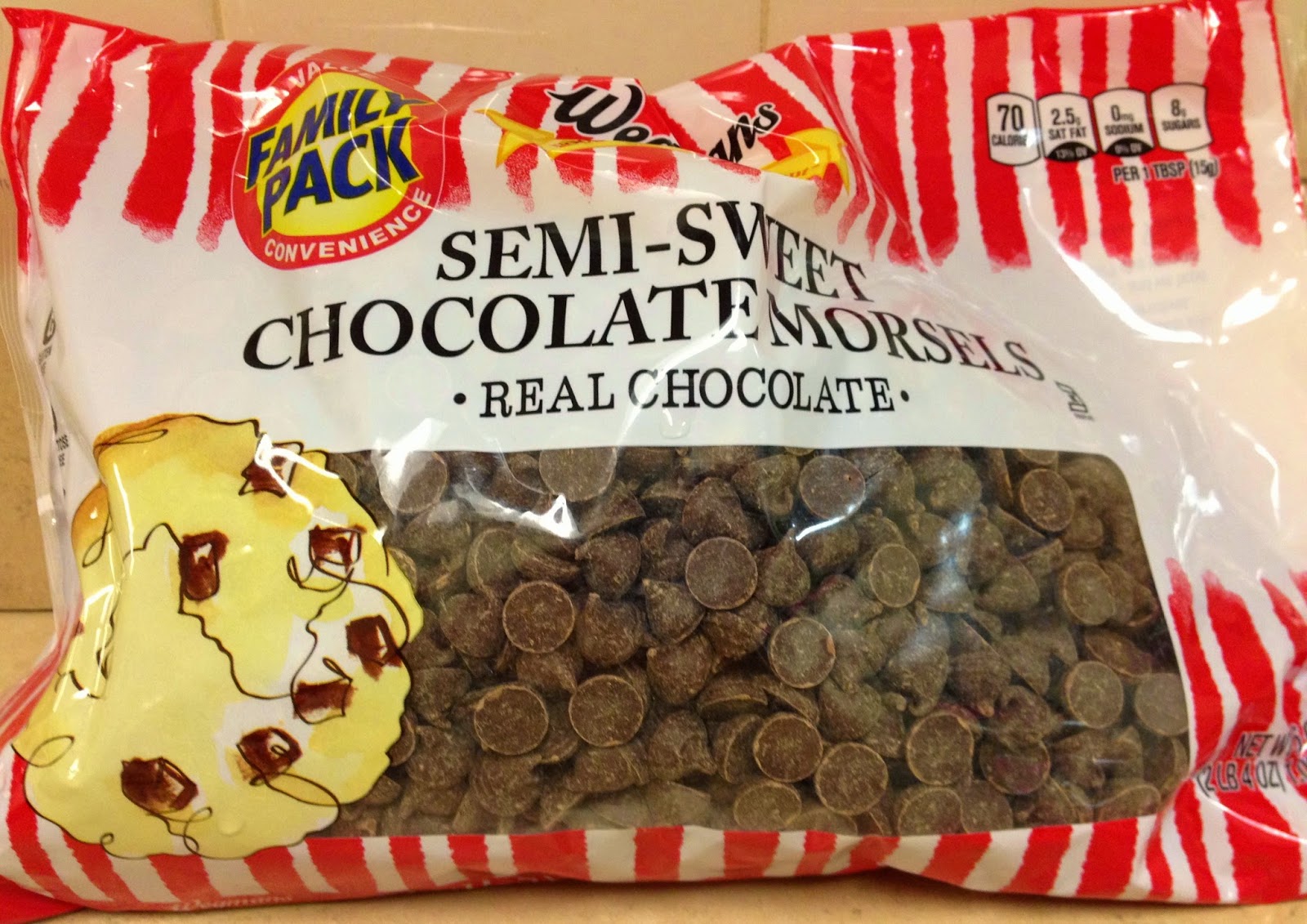 Chocolate Chip Cookie Mix
Full disclosure: I've had the Simple Mills chocolate chip cookie mix in my possession since attending the Natural Products Expo East in Baltimore last year. Man, I wish I had made them much sooner so that I wouldn't have to be in the dark until now! After throwing together the mix in a flash, my cookies were ready fifteen minutes later. I was able to squeeze twenty decent-sized cookies out of the mix as I was generous with my rounded tablespoons.
Not your Grandma's super-sweet and greasy cookies, I actually liked the healthy twist on this classic cookie because it was complex, yet familiar. Not super sweet, notes of vanilla shine through and complement the rich dark chocolate chips. The cookies were a little crumbly, but I didn't mind in the least. All were gone in less than 24 hours, and I'm not admitting how many I ate in one setting. 🙂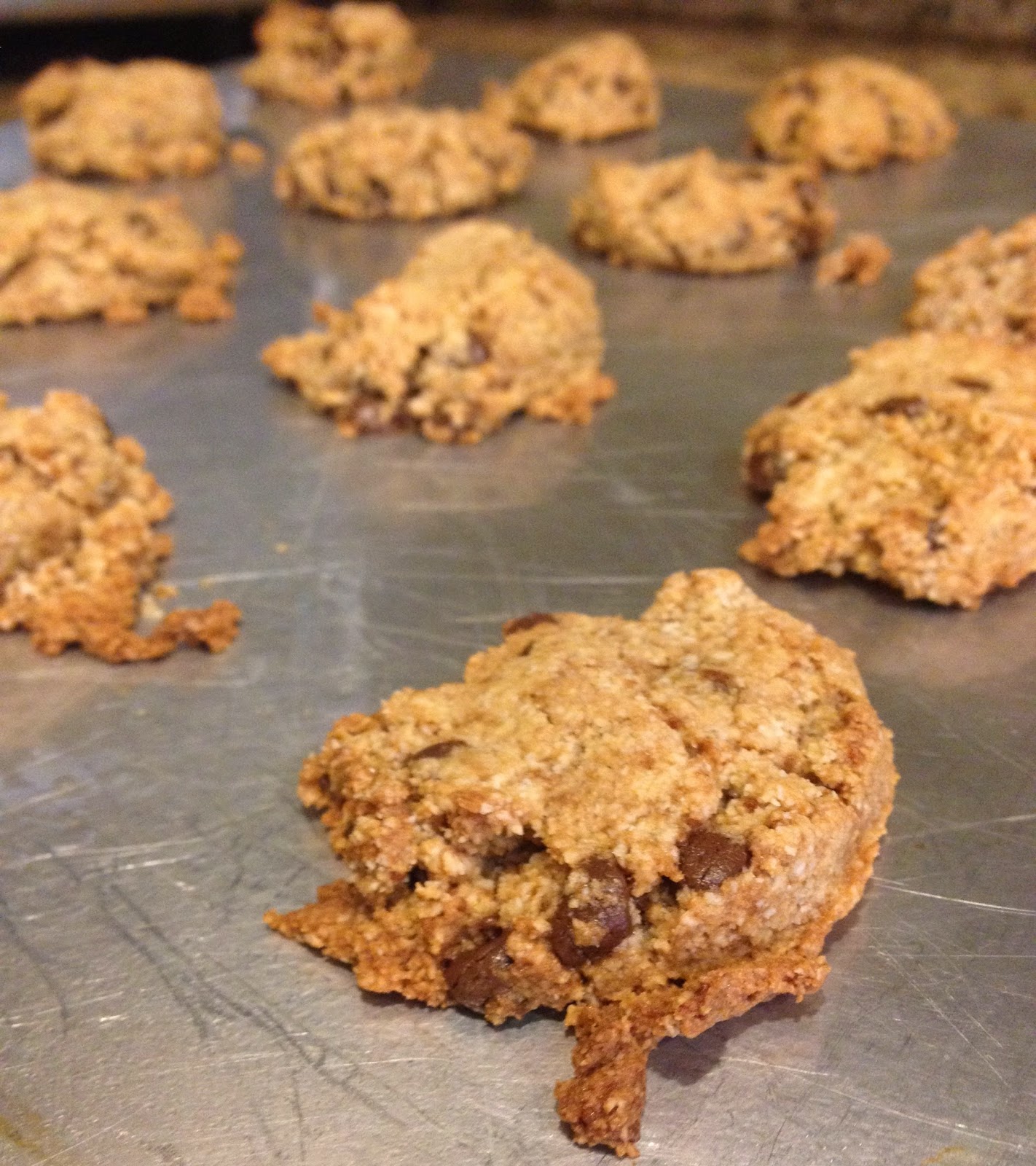 Pumpkin Muffin Mix
After loving the chocolate chip cookie mix, I eagerly looked for nearby stores that carried their products and discovered that Wegmans, sure enough, carried their full line. I nabbed the trio of their muffin mixes- pumpkin, banana, and chocolate- and couldn't wait to put them to the test.
Sure enough, the pumpkin mix is just as simple as the cookie one was, and had my mouth watering from opening the package as the aroma of pumpkin quickly filled the dorm kitchen. Once baked, I did not delay to my first bite and unwrapped my first muffin with the highest of expectations. I do not exaggerate when I say that these are, or are quite nearly, the best pumpkin muffins I've ever had. Moist, pumpkin-y, and perfectly sweet and spicy, Simple Mills hit these out of the park. I was able to squeeze twelve muffins out of the mix, though it was advertised to make nine, and loved the plain for breakfast and the ones with added chocolate chips for dessert.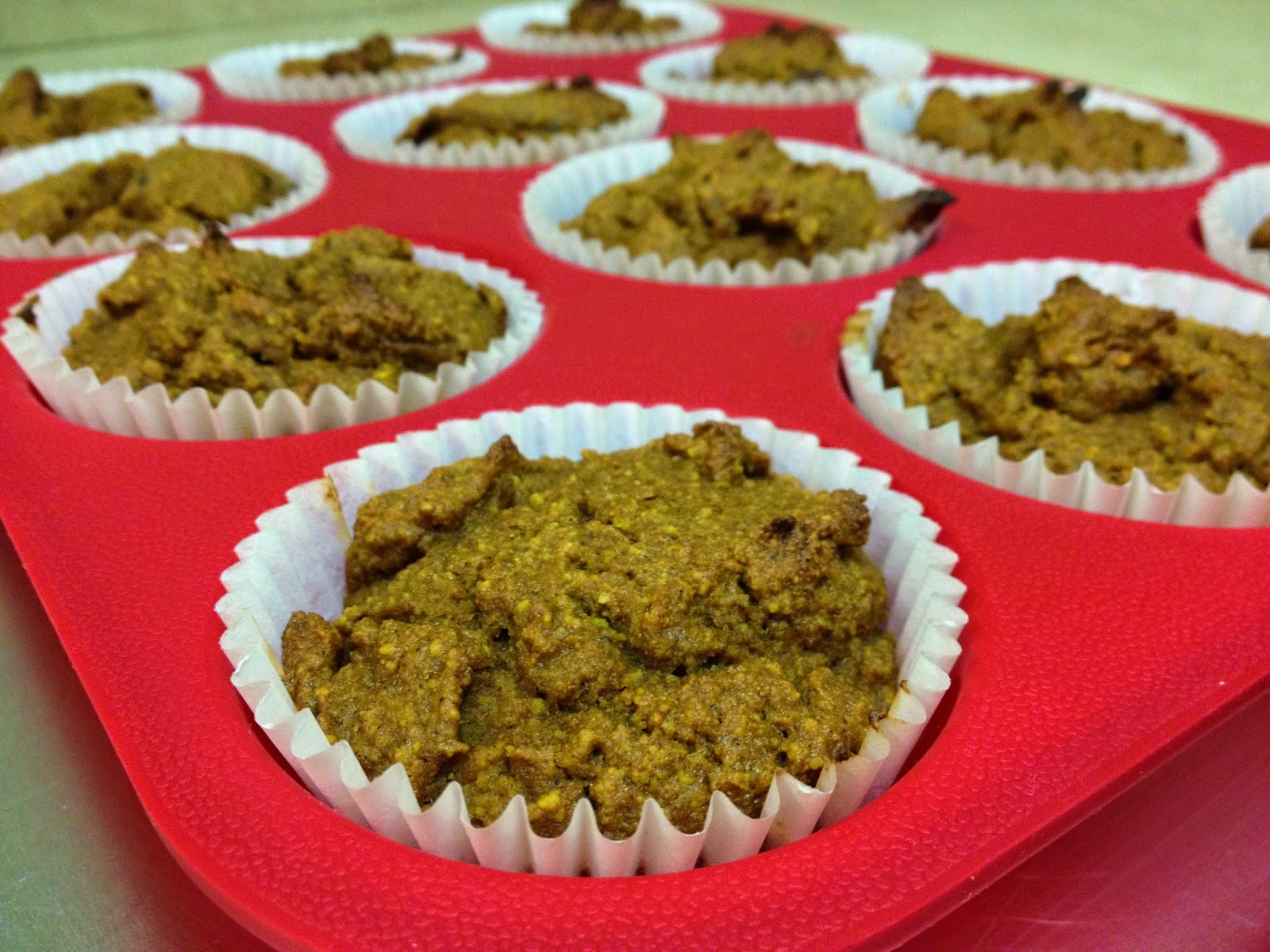 Banana Muffin Mix
I next turned to the banana mix, craving banana bread one morning. As with the others, this mix came together quickly and produced a dozen muffins before I had fully woken up. Sweeter than the pumpkin, the banana taste is strong and distinctive- but a tad brassy in my opinion. It reminded me of dried bananas, not in a bad way, but ranked it my least favorite. A handful of chocolate chips improved my opinion of them, but nevertheless, all disappeared within a week. While my least favorite of the mixes, they admittedly are still pretty darn good compared to other gluten-free mixes.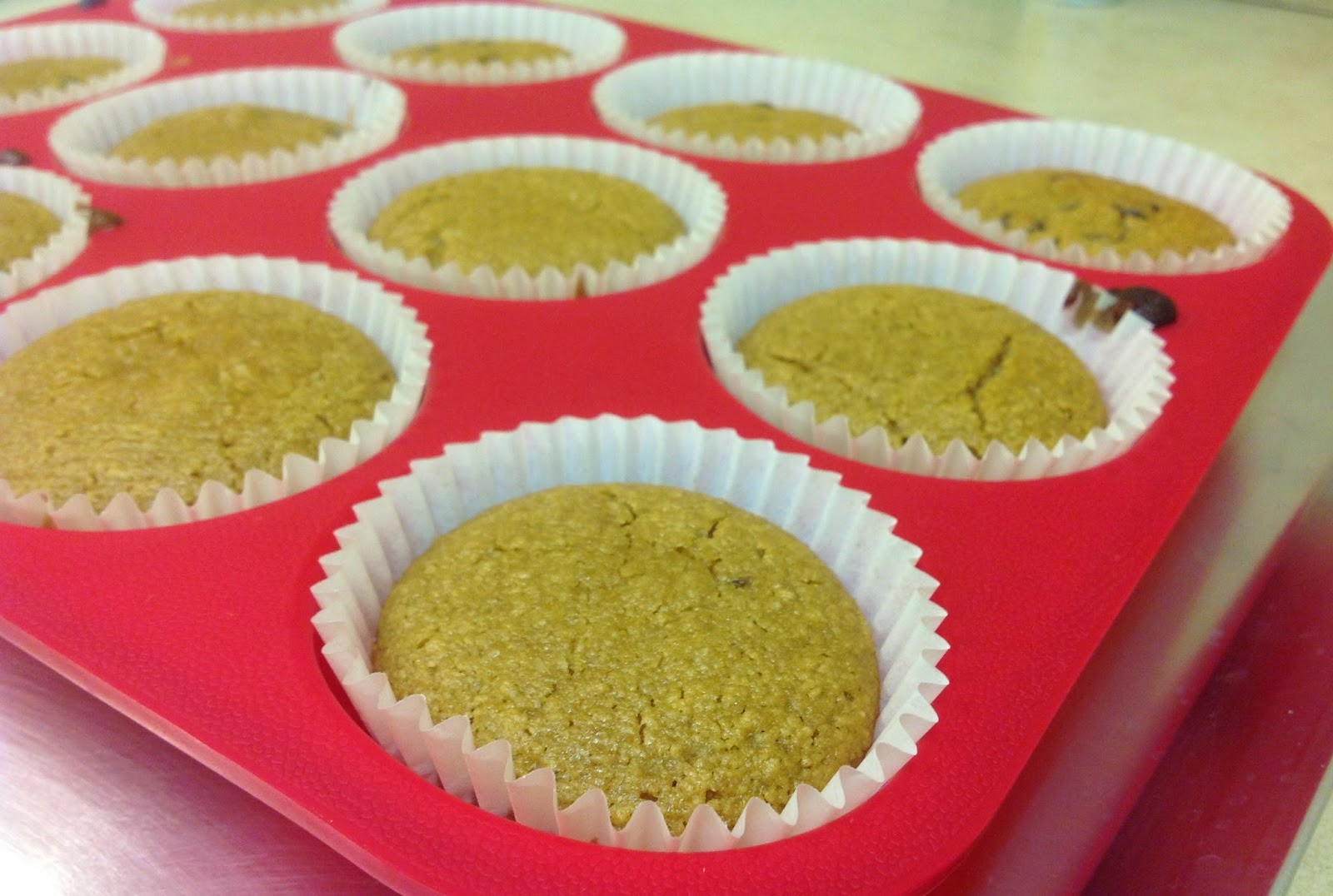 Chocolate Muffin Mix
Saving the best for last (well, tied with the pumpkin muffins), the chocolate muffins had the highest of expectations thrust upon them after my previous success with Simple Mills other mixes. Instead of trying to squeeze out a dozen, I only made nine for a larger, more indulgent treat. In great anticipation, I ate my first muffin still warm from the oven. Melting in pure delight, the souffle-like texture of the muffins rendered them fluffy, moist, and indulgent. With minimal sweetness, the cocoa powder took center stage and proved that chocolate baked goods do not have to be drowned in sugar to be edible.
The instructions do provide tips for rendering them more of a cupcake than a muffin by adding sweetener, but my future use of this mix will strictly be of the muffin variety as they satisfy my sweet tooth without the added baggage of unnecessary sweetness.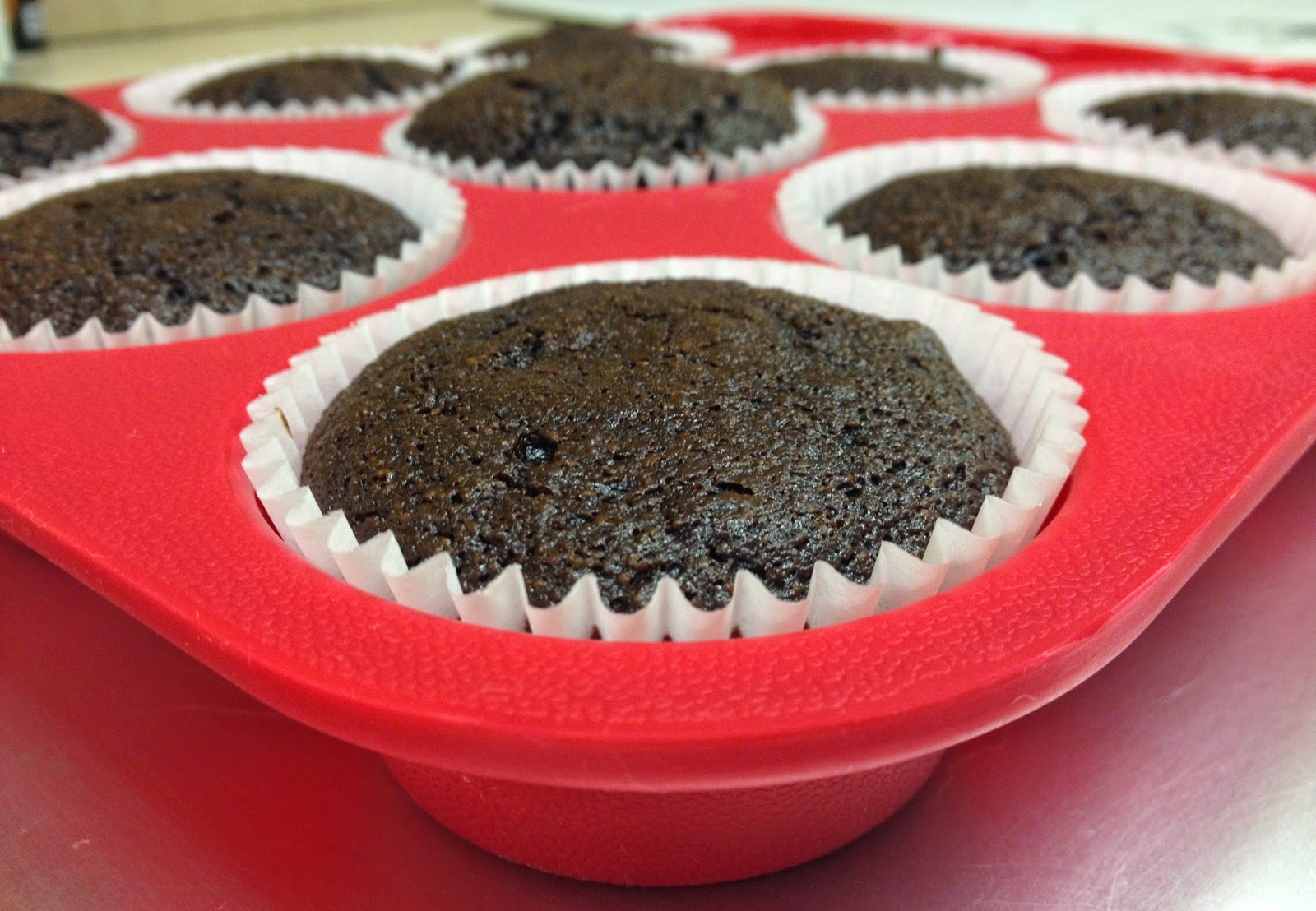 For more information about where to find Simple Mills' products in stores, click here. Mixes can also be ordered through Amazon and their website.
Disclaimer: This review is current to the original publication date. Updates will be noted. Ingredients and manufacturing processes can change without notice. Each product should be reviewed for individual nutritional needs. Feel free to to contact me with any questions or comments.