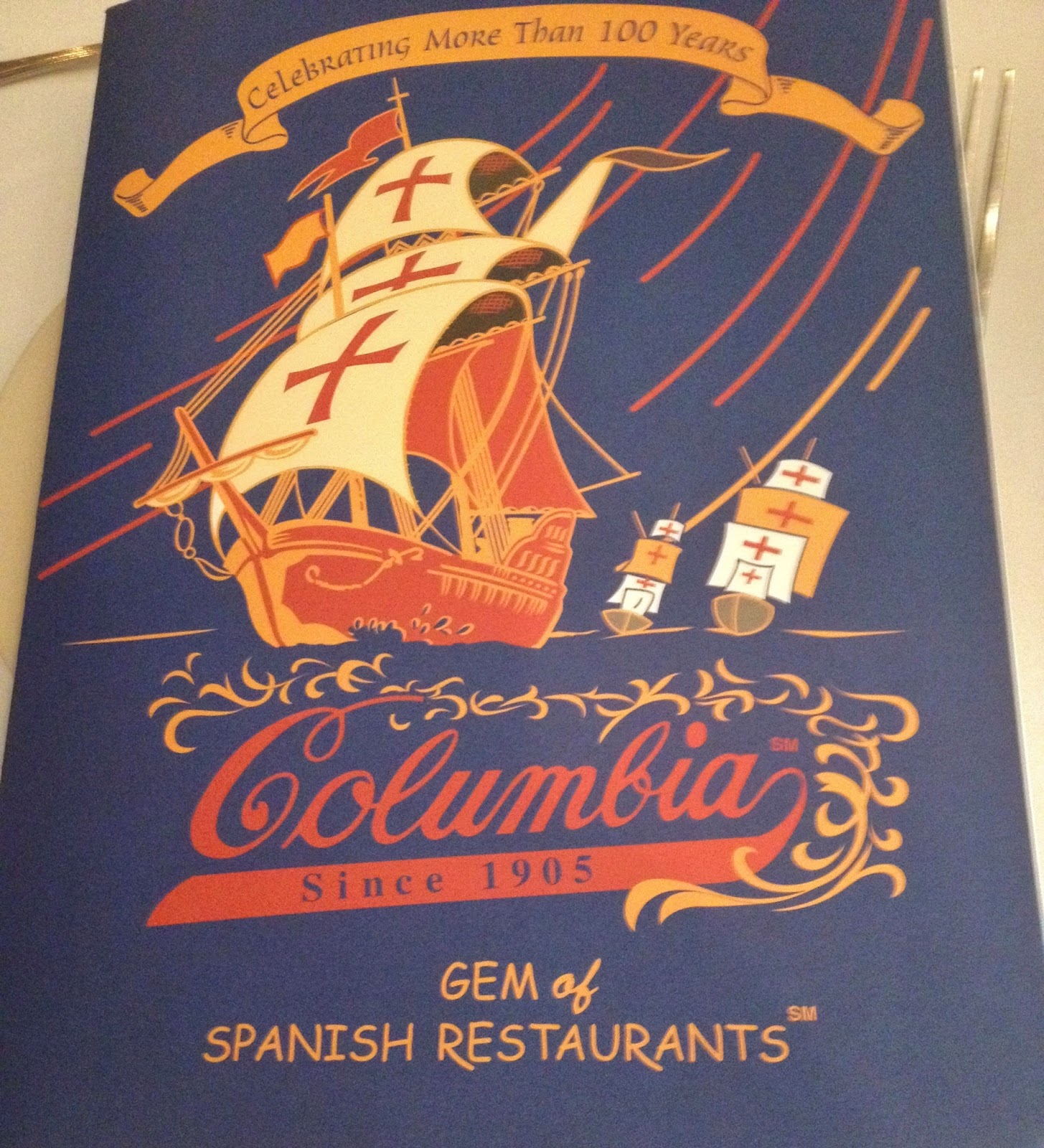 After writing my review of my lunch at Columbia, I wanted to include shots of the gluten-free menu for future reference. While I know my posts can get pretty lengthy, I didn't want a mile-long post laden with pictures. Just as Sanaa's expansive and impressive menu deserved a post all to it's own, Columbia's gluten free offerings deserve a spotlight all to themselves. To see my full review, click here.
Sopas:
Ensalada:
Columbia's Original "1905" Salad (Copyright reserved to them)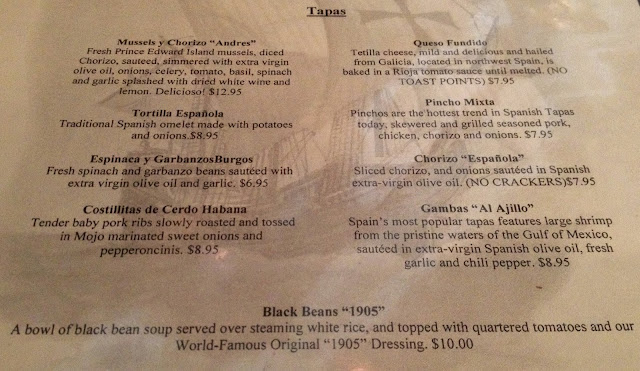 Tapas:
Mussels y Chorizo "Andres"
Espinaca y Garbanzos Burgos
Costillitas de Cerdo Habana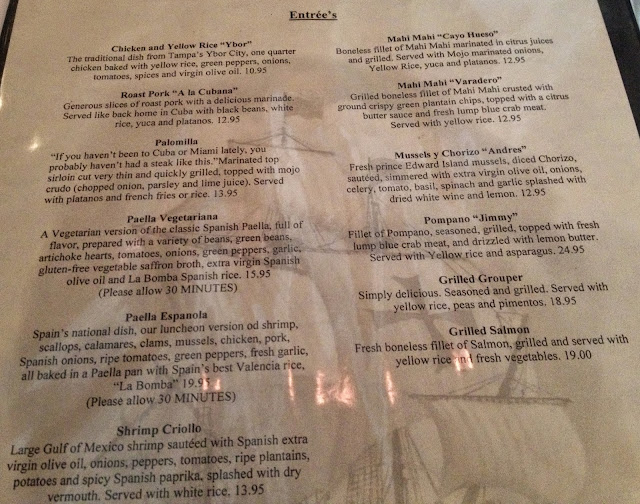 Entrees:
Chicken and Yellow Rice "Ybor"
Mussels
y Chorizo "Andres"

Additional Entree Options (With Modification):
Snapper Adelita (w/o flour dusting, just seasoned and grilled. Topping is okay.)
Sauces that are NOT gluten free
Dessert
Crema Catalana
Disclaimer:
These pictures were taken in August of 2014.
Menu items can change without warning and do not list all potential allergens. Contact your intended Columbia location directly for the most up-to-date and accurate information.
For more information on Columbia's full lunch menu,
click here
.
For more information on all of Columbia's gluten free menu offerings,
click here
.